Clean and optimise your machine with SlimCleaner
There are several free and paid cleaning tools available for your Windows PC. CCleaner is probably the most famous of them all.
SlimCleaner is the world's first software that lets you clean and optimize Windows systems using a crowd-sourced approach. SlimCleaner uses aggregated-cloud feedback to recommend optimal settings for programs, start-ups and services.
SlimCleaner uses what's called "authoritative ranking" to ensure that the ratings for your programs are accurate and that they reflect what people really think. It works by weighing the ratings of each contributor against their previous levels of accuracy and against the ratings of high-ranking users.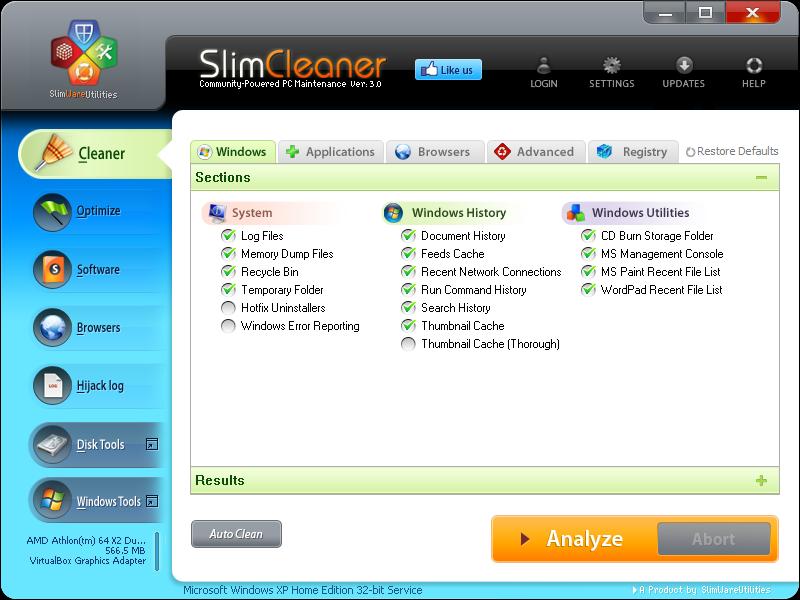 Features
Cleaner: SlimCleaner's new cleaning engine is fast and powerful, analyzing entire computers extremely quickly
Optimizer: The world's first cloud-based optimization engine that allows users to adjust startups and services that impact PC performance, using community-powered feedback
Uninstaller: Community-powered uninstaller with access to SlimWare Utilities' community feedback, reviews and comments
Software updater: Check for updates on your PC and update them directly
Intelligent disk defrag: Run a personalized defrag based on their specific PC hardware
Disk tools: Manage, clean, and secure both internal and removable media using state of the art technology
And many others…