7 free applications to prevent your Mac from sleeping
When it comes to power management, the Mac far excels any of the PCs. I have my Mac configured such that it goes to sleep within 30 minutes of it being idle. unfortunately this tends to disrupt my downloads and also prevents me from remote logging in whenever I want to. I've been hunting for a good application that keeps my Mac from falling asleep.
Before you proceed with installing a new utility, keep in mind that preventing you Mac from sleeping has to be done with care, especially when the lid is closed. This can cause your Mac to overheat in the long run. Remember, your Mac needs regular rest just like you and me!

Caffeine is a tiny program that puts an icon in the right side of your menu bar. Click it to prevent your Mac from automatically going to sleep, dimming the screen or starting screen savers. Click it again to go back. Right-click (or ⌘-click) the icon to show the menu.
This is one of the most popular programs that I have found that does this job. While it is very easy to use, it is limited in features.

Jiggler is a little freeware app with one purpose: to keep your Mac awake. Jiggler just wiggles your mouse every once in a while, keeping your machine awake and happy. When you want to stay awake, run it. When you don't want to, quit it. You can even run it while you're working, because you can set it not to wiggle your mouse unless your computer has been sitting idle for a while.

NoSleep makes closing of your MacBook lid possible without going to a sleep mode. Now you shouldn't have to plug your mouse and monitor to stay computer awake – just activate it by clicking a menu bar icon or check a tick in the System Preferences and continue downloading huge files and watching favorite movies over the network with lid closed.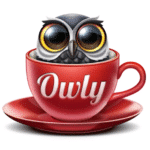 Say hello to Owly, a cute little fellow who lives in your Mac's menu bar and does its best to prevent your Mac from automatically sleeping. What this means is that Owly ensures your Mac's screen never goes dim, no screen savers appear and that your Mac doesn't enter sleep mode.
By right clicking the Owly icon on the menubar, the app can toggle on/off. When the icon is red, Owly is active and will keep your Mac wide awake. When the icon is black, the app is no longer actively ensuring your Mac doesn't enter sleep.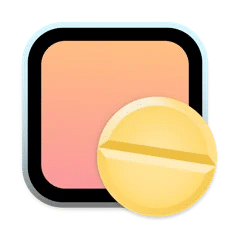 Amphetamine can keep your Mac, and optionally its display(s), awake through a super simple on/off switch, or automatically through easy-to-configure Triggers. Amphetamine is extremely powerful and includes advanced features for those who need them, yet remains intuitive and easy-to-use for those who don't need all of the bells and whistles.
pmset manages power management settings such as idle sleep timing, wake on administrative access, automatic restart on power loss, etc. This comes inbuilt within your Mac and you can activate it by opening a new Terminal window and running:
pmset noidle
To exit pmset, simply hit Control+C and your Mac will go to sleep as per your settings.
Are you already running any of these utilities on your Mac? If so, which is your favourite application?