3 Reasons to use customized PDF to Excel conversion
The following is a guest post by the pdfconverter.com team.
Most Excel users need tools for PDF conversion, especially when they want to preserve the spreadsheet data. Converting Excel files to PDF is usually not a daunting task but things get complicated when you need to edit your document and add more data in the same spreadsheet. That's why it can come in handy to use an advanced option of PDF to Excel conversion, but not many PDF tools have such feature.
One PDF tool that has custom PDF to Excel option is PDF Converter Elite 4. It is a tool that converts PDF documents to MS Office and Open Office formats as well as AutoCAD, Image. PDF Converter Elite 4 converts both native and scanned PDF documents. Its best feature is PDF to Excel conversion where you activate this advanced option for document management-customized conversion.

In order to open custom Excel conversion options, first choose the PDF you want to personalize, then click the Excel button and apply selection options. You can select all pages, a specific part of the document or certain pages. Once you click the Advanced Options button, you will be able to customize your PDF before converting it to Excel.
Add tables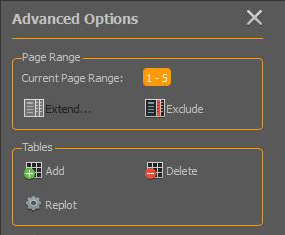 With this advanced option you can add more tables to your PDF or you can remove some tables you don't need any more. Also, if you change your mind about your table settings or want to do it all over again, just click Replot.
Add columns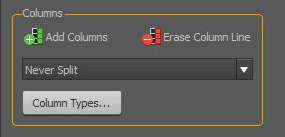 One more reason to use PDF to Excel custom conversion is to edit columns by splitting data between specific characters. In order to activate this option, click on the button Add columns and then click on the document right on the place where you want to make a new column. If you want to remove a column, click Erase Column Line button and then click on the column you want to remove. By clicking the Column Types button you can modify columns according to your needs.
Add rows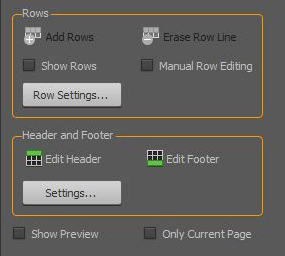 This option works similar as the previous one: click Add Rows button to add more rows or Erase Row Line to remove a specific row. Tick Show Rows to have a better picture of the position of all rows or tick Manual Row Editing to manually edit each row.
At first glance, it may seem a bit complicated but actually all these settings are very easy to apply, and you may also find interesting to play with your PDF tables and get customized spreadsheet just the way you need it.
Download PDF Converter
PDF Converter Elite 4 is available as a 7-day trial. In the free-trial version, for conversions from PDF to other formats, there is a 3-page per conversion limitation. The lifetime software license costs $99.95.