Scanned PDF to Word Conversion Proves That Brain Is Better Than Brawn
"There's a way to do it better – find it. Thomas A. Edison". These are the wise words of Thomas Edison and, by all means, he was right. In today's digital world, working in informational technology means constantly seeking to improve and develop in each field. It is crucial to always discover new and interesting ways to do better, to increase productivity and to get things done in the most efficient way.
Since everything is changing rapidly, people need to learn how to be effective in simple daily tasks.
One thing that has become a usual work routine is managing different electronic documents that you receive. No matter which profession you're a part of, handling several files is a typical daily task. Most commonly those files are in PDF, the most used format in the business world. The problem occurs when you want to edit a particular document and since PDF is not editable by default, you cannot change it that easily. Let's face it, your time is important and dealing with these issues is not something that you want to spend most of your day on.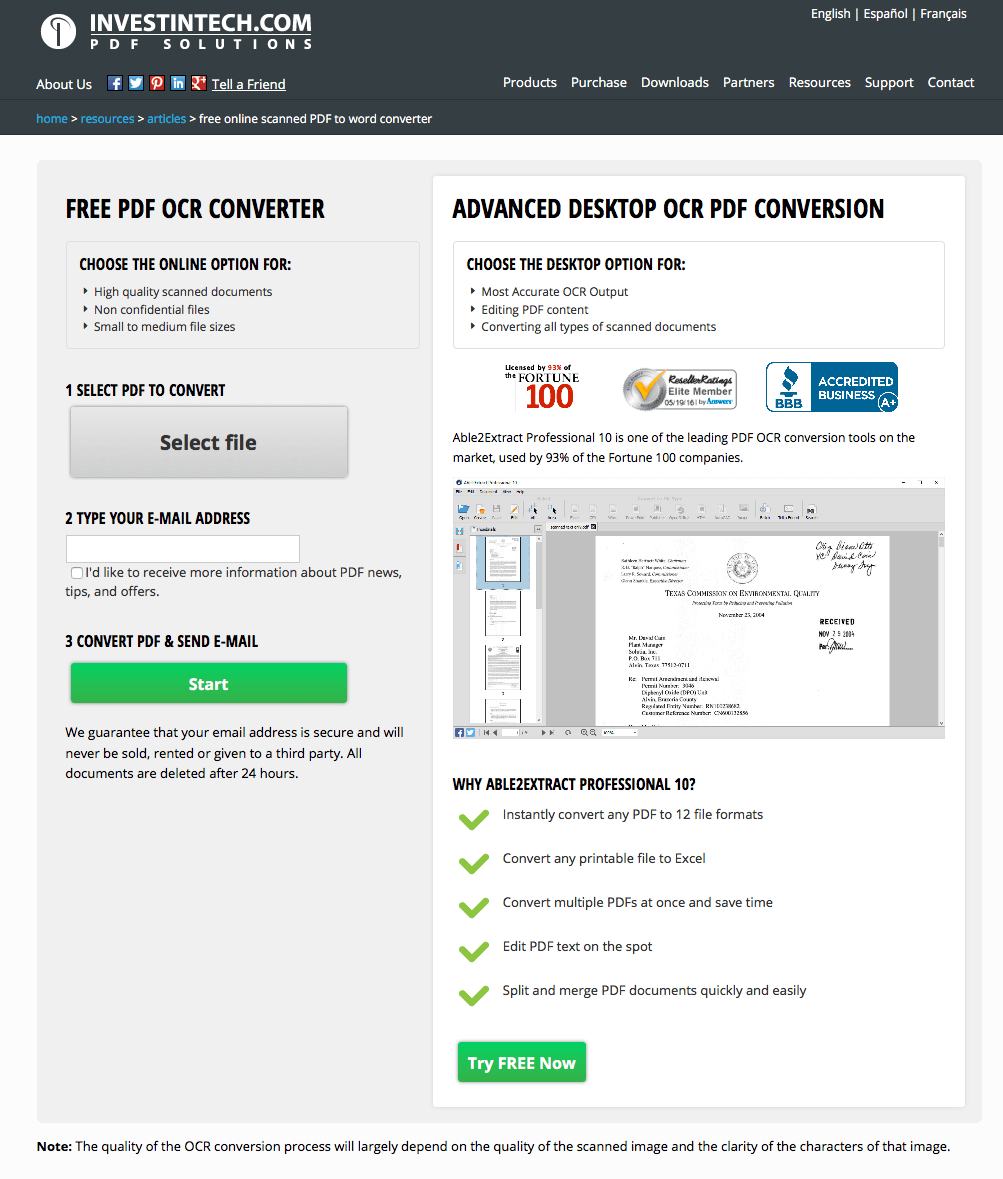 Luckily for you, there are some tools that can make PDF editing a walk in the park. Investintech's online PDF OCR service lets you convert scanned and native PDFs to Word with the click of a button.
What makes this tool different is that it's simple to use, completely free, with no limitations to the file size or the number of conversions. It is completely web-based which means no boring downloads and endless installations. Great thing is that it can convert PDF to Word in a quick three-step process:
Step 1)  Select a PDF file from your computer that you would like to convert. Since it has an advanced OCR technology, it converts both native and scanned PDF.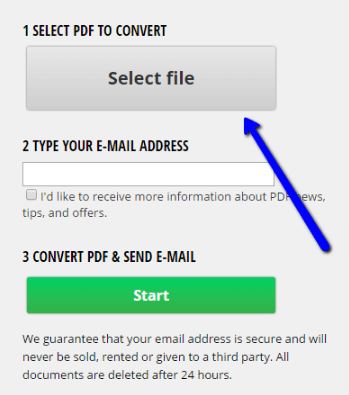 Step 2)  Type your email address to receive your converted file.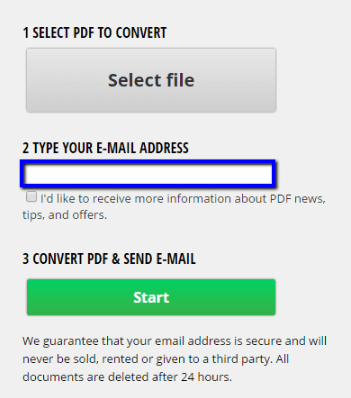 Step 3) Simply press the Start button and you are done. Soon enough, you will receive an email with a link to your converted file.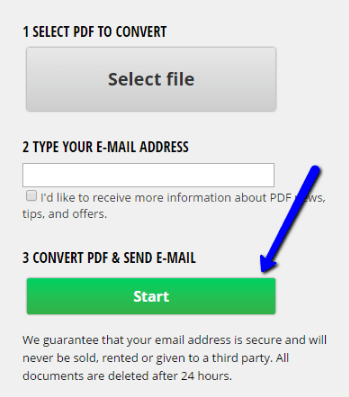 An important thing to notice is that this PDF tool provides some of the most advanced features for an online tool which keeps your converted file as close as possible to the original document. Also, for security reasons, files are deleted from Investintech's servers after 24 hours.
Give it a try and let us know the results.
This is a guest post by the team at Investintech