Three Freeware Tools to Defragment your Windows Registry
A while ago, I wrote about Ten Tools to Defragment your Hard Disk. Like your hard drive the windows registry is also prone to defragmentation because it is constantly accessed by programs.
Fortunately, we have tools that help you clean up your windows registry and defragment the same.
I've identified three freeware tools that will help you defragment your registry. You need to run these occasionally and get a completely compact registry. One more step to speeding up your computer.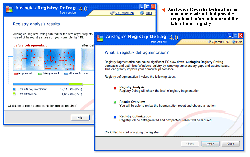 Auslogics Registry Defrag is fast becoming a useful and essential tool in keeping your registry defragmented. The program will scan through the registry to remove slack spaces, reducing the registry size and ultimately the amount of RAM the registry takes up. As a result, the Registry becomes compact and small, greatly improving your computer performance.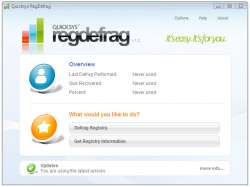 Quicksys RegDefrag is a freeware utility to defrag registry. It optimizes registry by removing gaps, fragments and wasted space in Windows registry files. The program does not modify any registry entries.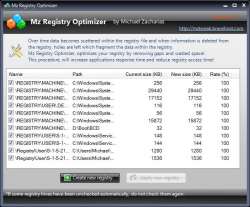 Mz Registry Optimizer application was designed to optimize your registry by removing gaps and wasted space. This procedure, will reduce applications response time and registry access time.
What applications do you use for defragmenting your registry? Used any of the three above? Do you have something new to share with us?