How to enable 2 step verification on Dropbox
There have been concerns about the security of your files in Dropbox. Recently Dropbox added another layer of security similar to Google's two step verification.
When you enable two-step verification, whenever you want to login to Dropbox, you will need to use your password, and a security code that will either be texted to your mobile phone or generated by a mobile authenticator app (available for iOS, Android, Blackberry and Windows Phone 7).
To turn on two-step verification go to the new Security tab in your Dropbox account settings and enable two-step verification in the "Account sign in" section.
Navigate to your Settings page by clicking your name in the top left of the browser.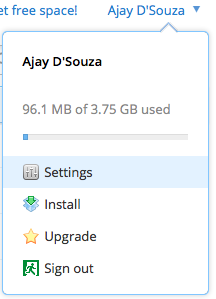 Open the Security tab and scroll down to the bottom

In the Account sign in section you will see this below. Click on change to begin the 2-step verification process.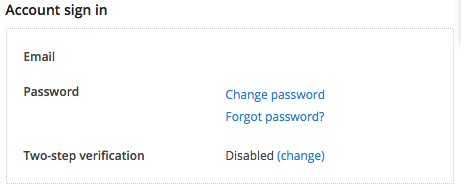 Follow the onscreen instructions of the wizard and you will be enable 2-step verification.
You have two options regarding this. The first is to receive a text message to your mobile phone. This is simpler because you don't need to install any apps. However, the downside is that you need to have mobile coverage whenever you are trying to login to Dropbox.
If you're frequently accessing Dropbox in no-coverage zones, or alternatively, you are frequently travelling and don't have roaming activated on your phone, you should consider using a mobile authenticator like Google Authenticator. If you're already using Google's 2-step authentication process with this app, then you are good to go.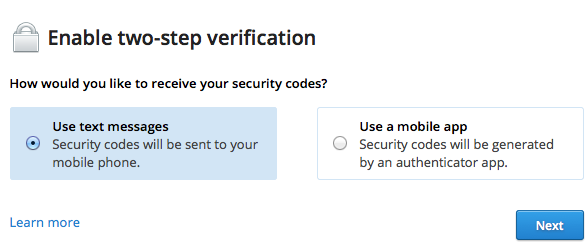 However, don't worry about being unable to access Dropbox when travelling. You will receive a 16-digit backup code. If you ever lose your phone or can't receive or generate a security code, you'll need this backup code for emergency access to your Dropbox.
And, you're all set with a second-layer of security for all your files saved in Dropbox.
Download Dropbox (contains my referral link)