AVG releases AVG Free 2013
The good folks at AVG have released their latest suite of antivirus and security products. Title AVG 2013, the suite includes AVG AntiVirus FREE 2013, AVG AntiVirus 2013, AVG Internet Security 2013 and AVG Premium Security.
For users of the popular free program (2nd most popular antivirus download on Download.com), the new AVG has a brand new interface which allows users to quickly enable and configure the antivirus, which runs out-of-the-box when you install it.
The new antivirus has a smaller footprint on your memory which ensures that its not your antivirus that eats up the free memory leaving less for more important foreground programs.
AVG AntiVirus 2013 also has complete support for Windows 8.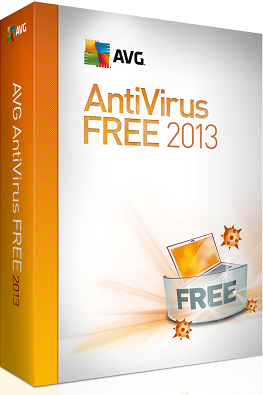 "With AVG 2013 comes a suite of new and updated products that works to protect with your evolving digital lifestyle in mind—in a way that's customized to your fit your specific security needs."
Features include:
AVG Antivirus
AVG Email Scanner
AVG LinkScanner Surf Shield
AVG Social Networking Protection
AVG Do Not Track
AVG Identity Protection
AVG WiFi Guard
AVG Turbo Scan
Game Mode
AVG Smart Scanner
AVG Free Support
Easy Interface
And here is a video from the company introducing AVG Free 2013: