Top 5 To-Do List Managers For Mac OS X
If you had been looking for a Mac OS X application that allows you to keep everything in order for you then you have come to the right place. I have gathered some of the best productivity tools that offers easy to use Fast and Easy-to-Use To-Do List features.
EtreTask
EtreTask is a small, fast, easy-to-use to-do list manager. It is designed not to get in your way. It will never have as many "features" as its competitors, but we feel that is a good thing.
To get started all you have to do is
Give each task a name and maybe a description.
If you want, associate files and URLs to tasks.
Check them off!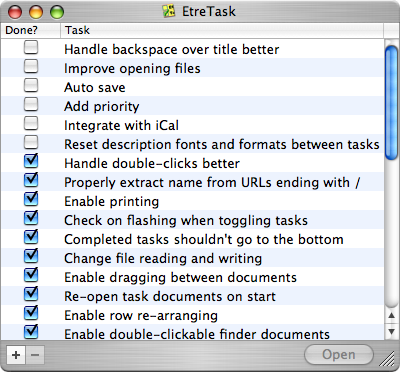 Download EtreTash
TaskMate
TaskMate is a free and extremley lightweight task manager that will allow you to easily organize your day. Taskmate is a simple to-do list maker for Mac which create your tasks, and checks them when you're done.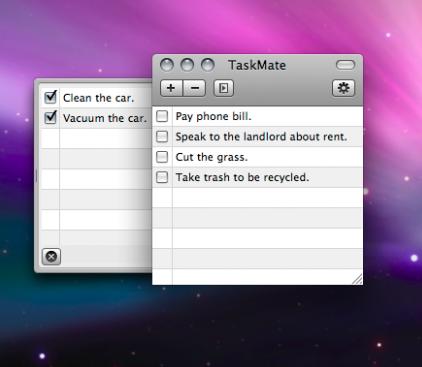 Download TaskMate
Slife
Slife is an excellent application for Mac that offers a complete activity analytics solution for individuals and teams. It features
Visualize personal and team activities

Manage resources more efficiently

Set productivity goals

Keep track of time spent on Projects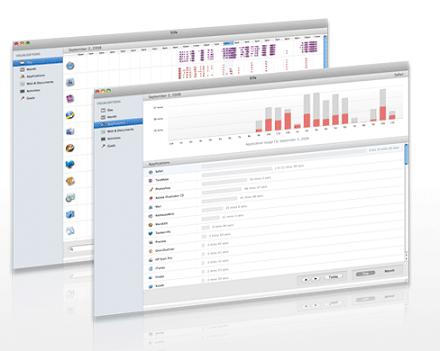 You can try it for free and discover how Slife can help you manage your business professionally.
Download Slife
ToDos
Just as the name suggests,  Todos' job is simple. It shows you all your applications in a complete dock. All you have to do is, activate ToDoas and click any application and it will launch instantly . Todos will fade away after application launch.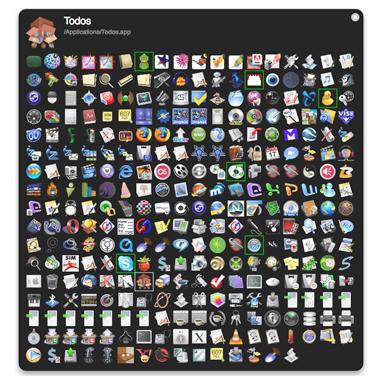 If you want Todos to stay there for a while, simply hold the command key and click the app, it will open the application and remain displayed.
Download ToDos

BackBoard
Backboard is a 2 in 1 app for all the Mac lovers. It not only allows you to write reminder notes but also notes down all your tasks. Its perfect for collection notes and tasks  like important meetings to attend, calender events etc.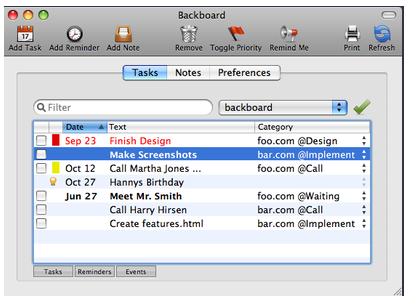 The possibility to edit and search them a bit makes it even more interesting.
Download BackBoard