Top 5 Free System Applications for Mac Os X
I earlier wrote about some of the most useful application you can download on your Mac free of charge. It includes Best HD Video Players for Mac, Free File Compressors for Mac OS X and Top 5 To-Do List Managers for Mac OS X. Today Im going to cover some of the most used system applications for Mac.
Caffeine is a tiny program for Mac that puts an icon in the right side of your menu bar. You can click it to prevent your Mac from automatically going to sleep, dimming the screen or starting screen savers. Click it again to go back. Hold down the Command key while clicking to show the menu.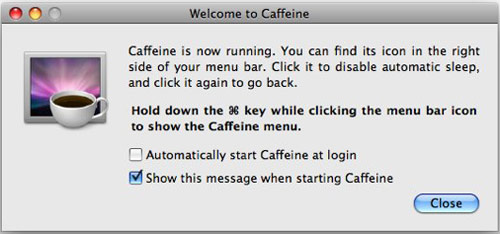 Download Caffeine
Carbon Copy Cloner is an ideal software for Mac that helps you Clone, synchronize, backup. Schedule your tasks. CCC 3 features an interface designed to make the cloning and backup procedure very intuitive. In addition to general backup, CCC can also clone one hard drive to another, copying every single block or file to create an exact replica of your source hard drive. CCC's block-level copy offers the absolute best fidelity in the industry.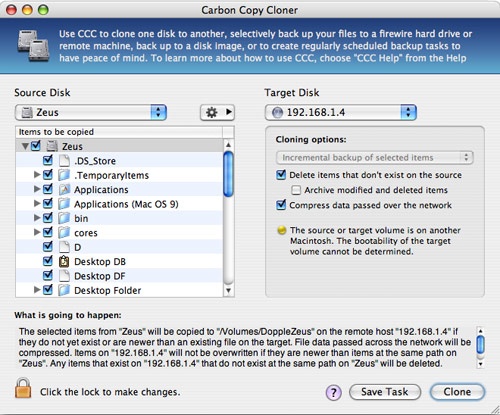 Key features include
Complete, bootable backups
Simple interface for indicating exactly what you want to back up
Restore using the same process used for backup
Backups are non-proprietary, so you can browse them or use them with Migration Assistant
Fast, incremental backups copy only the items that have changed since the last backup
Archival backup archives items that have been deleted from the source
Support for block-level disk-to-disk clones
Support for backing up across the network to another Macintosh
Back up to hard drives or to disk images
Schedule backup tasks on an hourly, daily, weekly, or monthly basis, or you can indicate that a backup task should run when the backup device is attached (e.g. an iPod). You don't even need to be logged in for your backups to occur.
Download CCC
AppCleaner is a small application which allows you to thoroughly uninstall unwanted apps. Installing an application distributes many files throughout your System using space of your Hard Drive unnecessarily. AppCleaner finds all these small files and safely deletes them.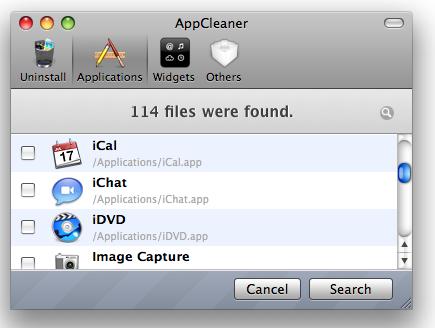 Simply drop an application onto the AppCleaner window. It will find for the related files and you can delete them by clicking the delete button.
Download AppCleaner
Deeper is an excellent Mac app that allows you to enable and disable the hidden functions of Finder, Dock, Dashboard, Exposé, Safari, Login window and many Apple's applications.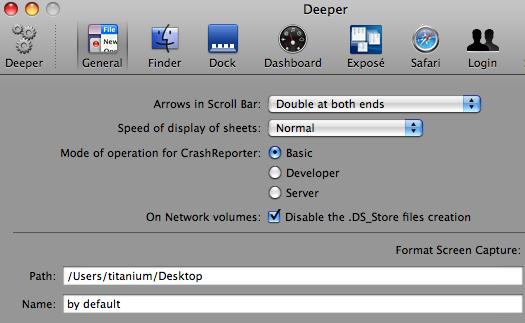 Download Deeper
EverSave allows you to save all of your documents in a specific time interval or by changing the frontmost application. You can access EverSave easily on Mac OS X's status bar. You won't need to search for the application or to open it. EverSave always runs in the background. It is being controlled by five different tabs in a single window – this makes configuration quickly and user-friendly.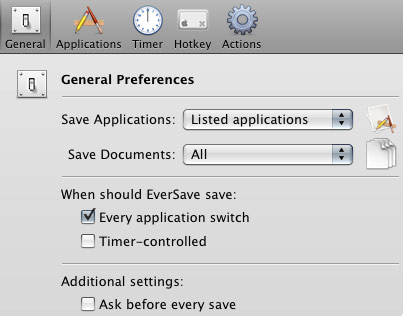 Download EverSave
If you enjoyed this post please feel free to subscribe today.