Create Free Flyers to advertise your party
UnderGround bands usually use Flyers to advertise their gigs and parties. For those of you who have no experience in creating these Flyers must check out Band Flyers.
It is a free web based application that allows you to create printable flyers while you're online. The website provides a wide collections of designs and customization options. You can easily add text, customize border, color, font, layout and more importantly it lets you upload your images.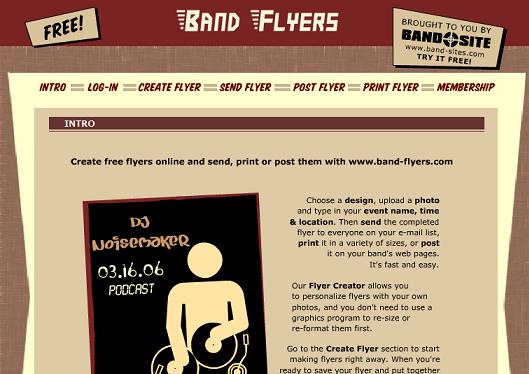 To get started choose a design, upload your image and type in your event name, time and location. Once it is ready you can send the completed flyer to everyone on your email list, post it on your band's webpage or print it in a variety of sizes
It is not just easy and fun to use but also lets you create as many flyers as you need.