How to take a screenshot on Google Nexus 7
In the past taking a screenshot from your Android device was a painful experience requiring you to root your device. Even today, many of the screenshot apps available on Google Play require root access.
However, if you're running Android Jelly Bean then you don't need any special apps to take screenshots, since the OS comes inbuilt with support for them!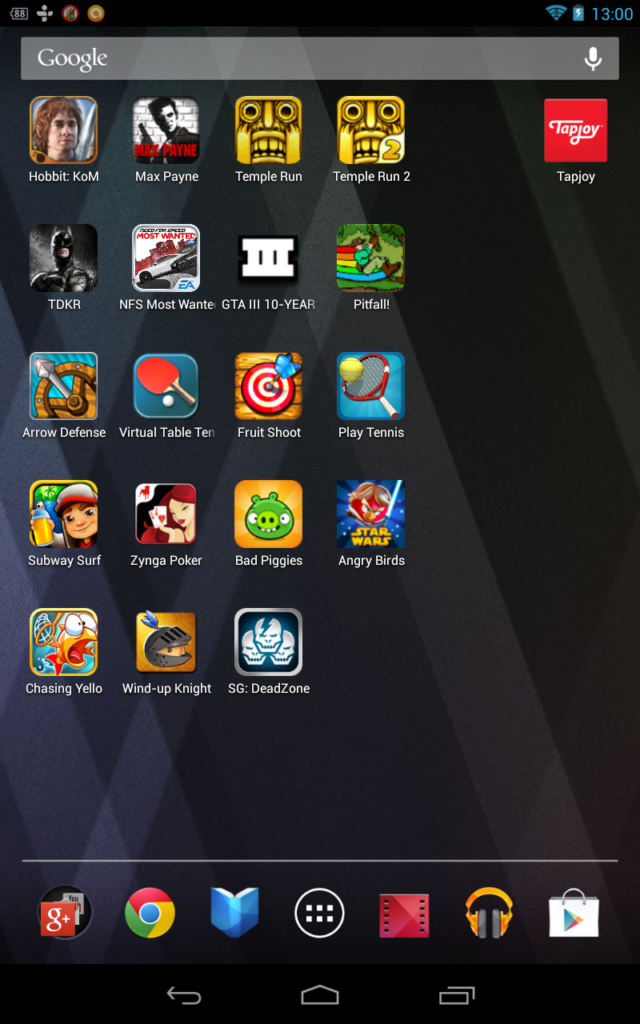 The screenshot that you see above is without using an app. All you need to do is to press the Power button and the Volume down button at exactly the same time.
Keep if pressed for around 2 seconds and you will see the screenshot being taken along with the default sound.
It is a bit tricky since it might take a few tries before you get the hang of this. If you see your volume reducing or the power options, then you've not pressed it correctly.
The notifications bar will show you a new item along with the save notification. The screenshots are usually saved in the Pictures/Screenshots folder, ready to be emailed or blogged about.