3 Safest Ways to Share your Documents Online
Featuring some of the most helpful web applications that provides you to safest way to share important documents online. I personally like drop.io because it offers realtime rich-media streaming collaboration and chat like never before.
A free web-based service that provides users the easiest way to send documents securely, and control and track who views, prints or forwards them. The only feature that pushed me to use this service is that it doesn't allows anyone to copy your document, take screen shots (print screened) and also provides document background watermarks.
To get started simply
Enter recipient email address
Select document from your hard drive
Set permissions and expiration date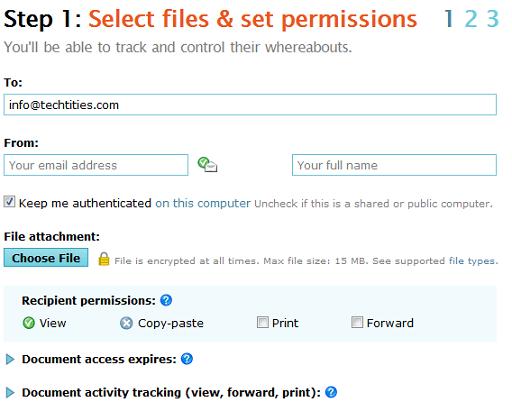 Once you're done with that upload your document, add a additional notes to the files and send them. Your recipient will then recieve a link in an email which will allow him to view your document without installing anything else.
Google Docs is probably the way for anyone to share and work online. It is a free web-based eb-based word processor, spreadsheet, presentation, and form application offered by Google. It allows users to create and edit documents online while collaborating in real-time with other users.

Key features include
Upload from and save to your desktop
Edit anytime, from anywhere
Pick who can access your documents
Share changes in real time
Files are stored securely online
Drop.io is a popular web tool that lets you privately share your files and collaborate in real time by web, email, phone, mobile, and more. You can easily create each drop in two clicks and share what you want, how you want, with whom you want.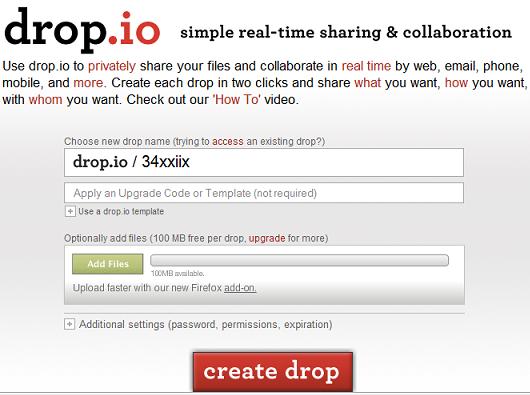 Drop.io is fully realtime enabled. this means realtime rich-media streaming collaboration and chat like never before. in one click set up a drop, invite participants, and seamlessly exchange any media on the fly.