Capture Screen Acitivity Offline with Screen2Exe
I earlier reviewed a free web application known as "ScreenToaster" which allow users to record screen activity without needing to install a third part software. To use ScreenToaster all you need is an Internet connection.
Recently I've confronted another tool that lets you do the exact same job. You do need to download the software but more importantly you can always record your screen offline and you wouldn't require an internet connection to capture your screen activity. This usually comes in handy for those who are away from family and are always helping their parents to install new application so that they can easily talk, chat or watch their kids online.
Screen2Exe is a lightweight program that is responsible to record a computer screen and save the recording as a executable which makes it easier to share with other users without having to think about video formats. To capture a recording of the screen it only takes a few clicks.
Screen2Exe allow users to create a recording of the full desktop or only part of it. This will definitely help you focus on a specific part of the video and explain stuff in a much convenient way.
After launching the software you will see a "Record button" below the menu bar. Simply click on it to start recording. The program will display a five second countdown before it starts to record the whole screen or the selected window. To reduce the size of the video you can always run a frame optimization script to remove unnecessary frames.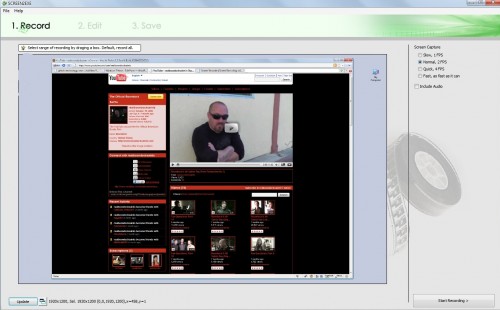 With Screen2Exe users can add
Annotations
Images
Delays
Moasaics
Zoom
Focus
Cutting clips
Optimizing the frames.
Once you're done with editing your clip you can save the recording to your local hard drive.