Start coding your WordPress theme with Bones
Last week, I pointed you towards Constellation, which  is an HTML5 based starter theme for WordPress. Another similar bare bones theme that you can use as your starter is called Bones.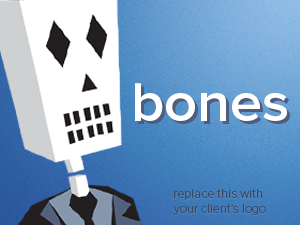 Bones is also HTML5 starter theme that is powered by HTML5 Boilerplate. It includes several features and ready made code for you to base your new WordPress theme on.
The theme comes inbuilt with support for LESS / Sass that lets you right clean style code. And, is also well compatible with mobile browsers.
Custom Post Types & Custom Dashboard Functions are preloaded in well documented examples should you choose to use them.
The enter idea behind Bones is to create a clean and lean theme that is well responsive to mobile browsers or large screen monitors alike. You have to the complete flexibility to remove what you don't want or add in what you want.
– Download Bones
– View the Getting started with Bones
[Via: Daily Blog Tips]