Begin coding your HTML5 theme with Constellation
A few weeks back we highlighted a cool plugin to help you code your own. The WordPress repository has a tonne of themes available for you to download.
However, if you're looking to create your very own theme you're better off starting with Constellation.
The Constellation theme is the perfect starting point for any WordPress project. It gives you the flexibility to provide bespoke styles for different devices, totally up-to-date HTML5 code which is fantastic for SEO, a flexible grid system on top of all the other goodness bundled in to the HTML5 boiler plate.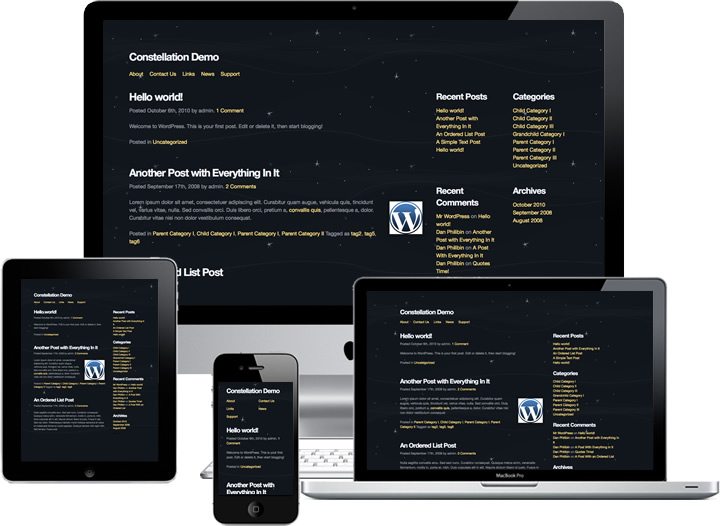 Key features:
Highly optimised WordPress framework rewritten from the ground up using HTML5
Media queries for several devices / screen resolutions with default styles included
Custom 2, 6, 9 & 12 column grids for each device
A solid 32px vertical rhythm which scales in tandem with the screen resolution