Speed Up Your Browsing Experience in Chrome with FastestFox
Time has become more important today than in previous centuries. When compared with our ancestors, it can be seen that we get things done quicker and have more time left at the end of the day; ironically however time has become more important to us than it was to them. As technology has advanced, we have gotten used to getting more things done in as little time as possible. Put simply, time has become invaluable.
Developers of new items focus on how their product can help the user get more out of their time. Time-saving machines are now worked upon to be even more time-efficient. Considering the field of personal computers, we see that new software is constantly being made to speed up the functions our computer systems perform. These applications help things get done in a remarkably less time. Various organizational and calendar programs are proof of this.
Today we explore a similar time saving tool which comes in the form of an extension for the Google Chrome internet browser. The extension is called FastestFox.

FastestFox is an extension that speeds up our browsing experience on Chrome in a number of great ways. The extension was originally a plugin for the Mozilla Firefox browser; after its success it has now been ported to Chrome as well. Like with most Chrome extensions, once you install FastestFox you see its icon appear in the address bar. We can click on this icon to view the ways in which we can speed up and modify our Chrome browsing: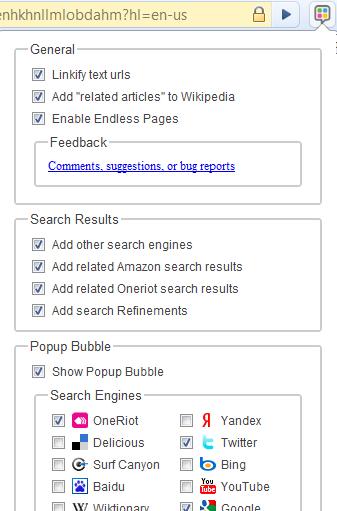 Amongst these options is the ability to 'linkify' text URLs; this means that if a link is present as simple text and is not-clickable, FastestFox makes it clickable and then redirects it to that URL. Moreover in pages like Google Search where there is a lot of usage of the NEXT button which takes us to the next page, the extension can load the new page at the bottom of the current page so we can scroll through all our search results. We can also highlight a word and search for it (in a popup bubble that appears) using the search engines we specify in the extension's options: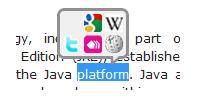 FastestFox can wonderfully help you out in the little everyday tasks you perform while browsing; install it today and give yourself a better Chrome experience.