Add Tabs Preview in Chrome with TabsPreview
Browser tabs let us view many webpages in a single browser window. This can save us a lot of taskbar space and keep things tidy and organized. However the advantage soon turns into a disadvantage as the number of tabs increases to a larger number. While working with a lot of browser tabs, we usually end up spending a lot of time on finding the right tab. We try looking for the tab's title or open every tab until we get our one. When the tabs can no longer be housed in the browser's toolbar, they are made scrollable which even hides some tabs from us and makes finding our webpage even more difficult.
This tab nuisance, although bothersome, can now be gotten rid of on the Google Chrome internet browser with help from something called TabsPreview.

TabsPreview is an extension for Google Chrome that lets us view mini-versions of our tabs in a new window which can be accessed by clicking on the icon placed in Chrome's address bar after the extension's installation:
Suppose we have a few tabs open as shown in the image of the top part of Chrome below:

To obtain a better view of the tabs and what they contain, we click on the extension's icon and this is what we will see: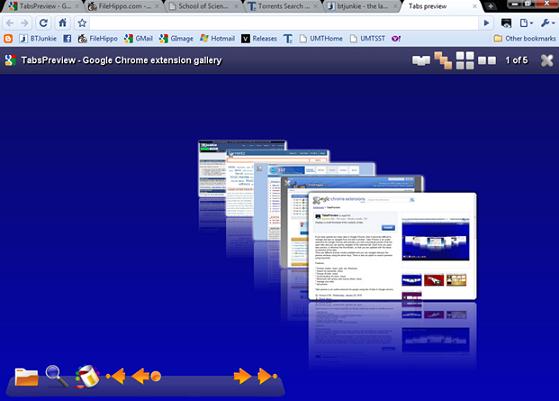 We can click on the different view options on top of the window obtain different types of views: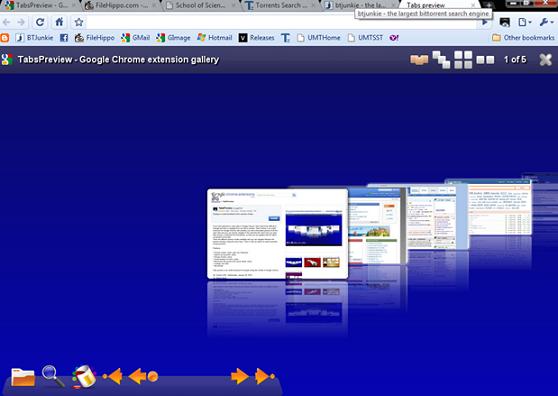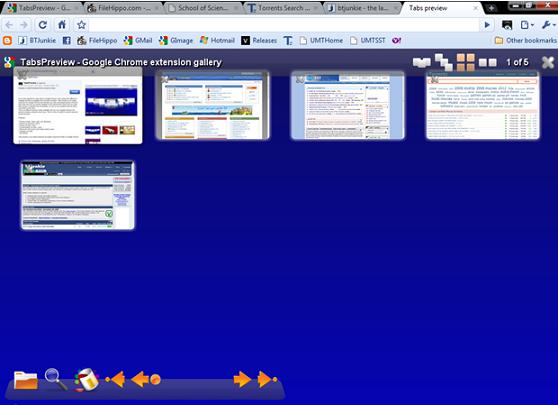 The buttons in the bottom enable us to change the color theme of this window: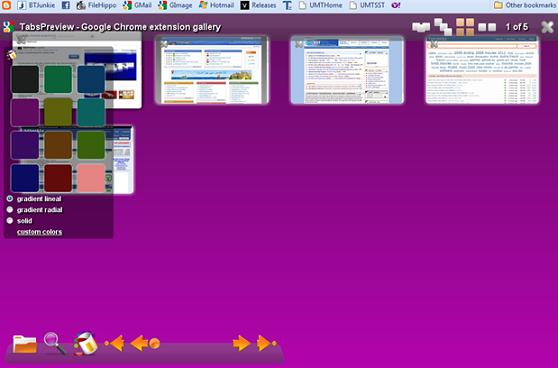 Although we can easily use the mouse to open our tab from here, we can also use the arrow buttons located on the bottom to browse through the tabs.
TabsPreview is a tiny but useful extension for Chrome which will be particularly helpful for any computer user who simultaneously works with a lot of websites.