How to Split a Video in Small sections
There are times when I would want to cut a specific part of a commercial or a movie and upload them to YouTube to share it with my friends and readers. Till now I had been using Windows Movie Maker and it's been great.
Recently I have discovered another helpful software that allows you to cut and split video files into small size by using it as a
Video Cutter
Video Splitter or
Video Clipper
Unlike many other programs Free Video Cutter is designed to work with most video formats including MPEG 1/2, MPEG4, DivX, Xvid, AVI, WMV, Quicktime MOV, Flash video and more. Free Video Cutter is completely free to use and promises to produce output with a good video quality. The best part is that you don't need any professional skills or knowledge about all kinds of video formats.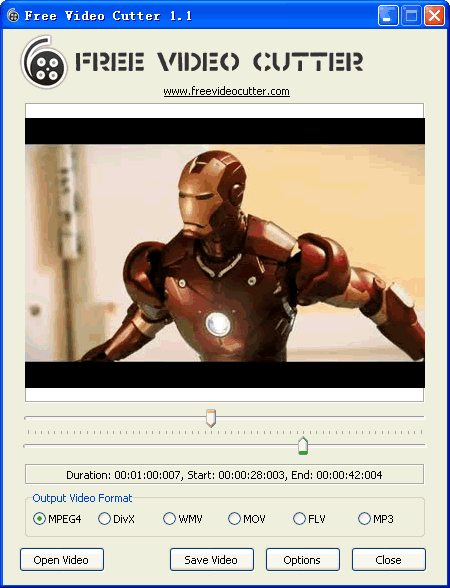 The program is dead simple and comes without any adware or spyware. To get started
Download Free Video Cutter
Select the video you want to edit
After selecting a valid video file the program wills tart to create video thumbnails
Drop the right button of right Track Bar to set the end cutting position
Choice the output video format
Click the "Save Video" to save the output video
Other than the regular feature it also lets you extract the audio data from the video file so that you can create your own movie original sound track by yourself.