Facebook Privacy: Stop search engines linking to your timeline
By default, Facebook allows search engines like Google or Bing to index your public timeline. This allows people to search you out even if they are not on Facebook. While they won't be able to access your profile, you might not want to let your timeline be viewed on search engines.
But, Facebook allows you stop search engines from accessing your timeline. Here is how you go about blocking them.
Access the Facebook Privacy Settings via the drop down and hit "See more settings".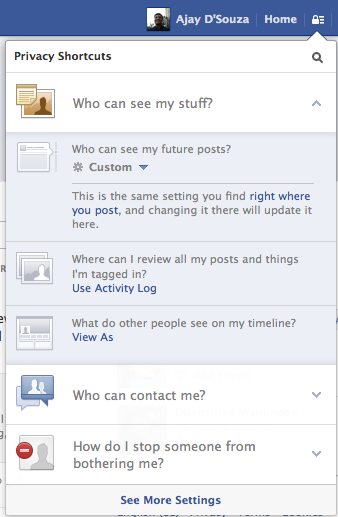 You'll be lead to the Privacy Settings and Tools page.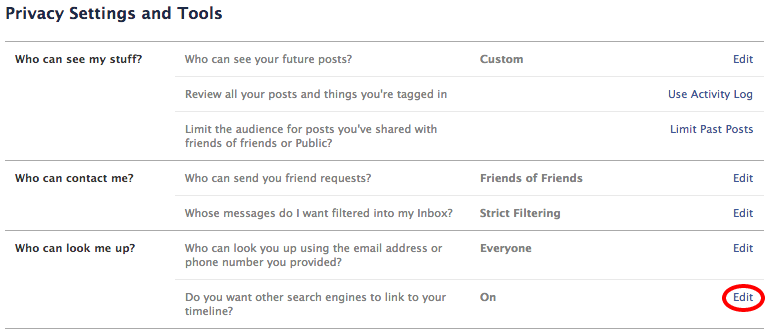 Hit Edit on the last option as per the screenshot above and uncheck the tick box titled "Let other search engines link to your timeline".

It will take a few weeks for the search engines to stop showing links to your timeline when people search for you.
Like this tip? Share it with your friends on Facebook by hitting the button above!