How to create your own Android app
Update: goesApp is no longer available
Having your own Android app is definitely a good way to attract a different stream of visitors. Especially those who regularly visit your website. If you don't want to spend some money to get an Android developer to create your app then check out goesApp.com
goesApp will allow you to quickly create your own Android app using your website URL, Facebook page or any other site.
Who is the goesAPP for?
SMBs (that's small to medium size businesses if you are not in the know!) who want to create free apps in minutes to keep in touch with clients, send notifications, offer support and attract new clients by appearing on mobile search results pages
Online publishers with sophisticated sites that are expensive to turn into apps. By using goesAPP as an efficient platform to create free apps you can enjoy a dramatic increase in traffic to your site and an increase in revenues from ads or from e-commerce
Online agencies that want to offer added value to their clients by using one centralized Google Play account to upload multiple apps
Features
Send notifications to users that have had your app installed, so you won't have to wait for them to contact you or visit your site again
Optional 'quick buttons' will allow users to contact you directly via text messages, email, direct phone calls to your support and sales team, or whatever means of communication you choose
Engage users as they'll be able to share a page on it or easily share the app itself from the app menu, thus widening your clientele base
Steps to create your Android app
1. Enter your site URL and hit Build App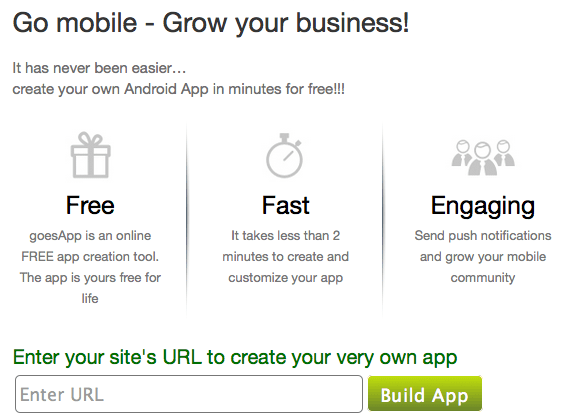 2. Fill in some details about your site and the app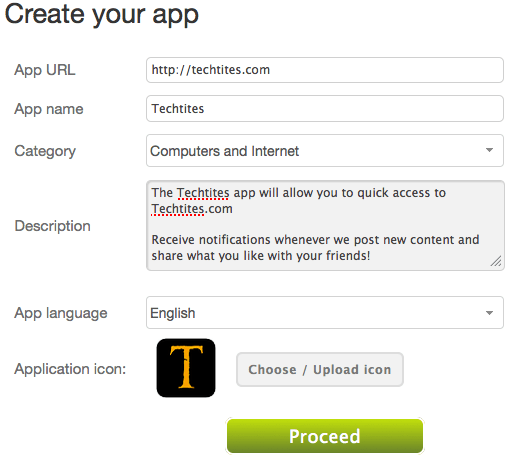 3. Choose Advanced options including social sharing and favourite links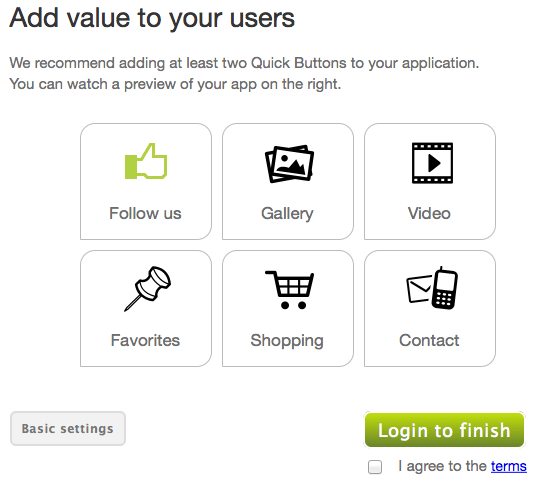 If you haven't created an account yet, you'll be asked to create your own account when you hit the Login button above. Once you've logged in goesApp will create your app.
The next stage would be to create your own Google Play Developer Console account. Google will charge you a one time $25 fee for this, but once done you can create and add your very own free or paid apps.
If you're interested in the Techtites app, check out the links below.