WordPress v3.6.1 released; Fixes critical security issues
WordPress theme has released v3.6.1. Version 3.6.1 addressed some security issues and fixed 13 bugs.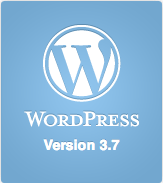 Version 3.6.1 fixes three security issues:
Remote Code Execution: Block unsafe PHP de-serialization that could occur in limited situations and setups, which can lead to remote code execution. Reported by Tom Van Goethem. CVE-2013-4338.
Link Injection / Open Redirect: Fix insufficient input validation that could result in redirecting or leading a user to another website. Reported by Dave Cummo, a Northrup Grumman subcontractor for the U.S. Centers for Disease Control and Prevention. CVE-2013-4339.
Privilege Escalation: Prevent a user with an Author role, using a specially crafted request, from being able to create a post "written by" another user. Reported by Anakorn Kyavatanakij. CVE-2013-4340.
Additional security hardening:
Updated security restrictions around file uploads to mitigate the potential for cross-site scripting. The extensions .swf and .exe are no longer allowed by default, and .htm and .html are only allowed if the user has the ability to use unfiltered HTML.
If you've not done so already, please upgrade your WordPress installation asap. If you don't upgrade, you leave your blog at risk of being compromised.
Download WordPress 3.6.1 or update now from the Dashboard ? Updates menu in your site's admin area.