Total Network Inventory is your complete network audit solution
The following is a sponsored post on Total Network Inventory.
If you're running a small office with a network of computers in a tiny room, it is very likely that you know each computer properly, including what software is running on each. However, as you expand this is going to get more unmanageable. And, as you finally grow from a small network to a large one across multiple floors, you'll lose total control if you send one person around checking each computer.
This is where Total Network Inventory 2 comes into the picture. Total Network Inventory 2 is a complete computer audit and software management software that will allow you to scan all computers on the network to collect vital information about them. You can generate easily printable reports or just browse through the results from a clean desktop interface.
The online interface also gives you a complete list of software installed and on which of the systems that each software has been installed on.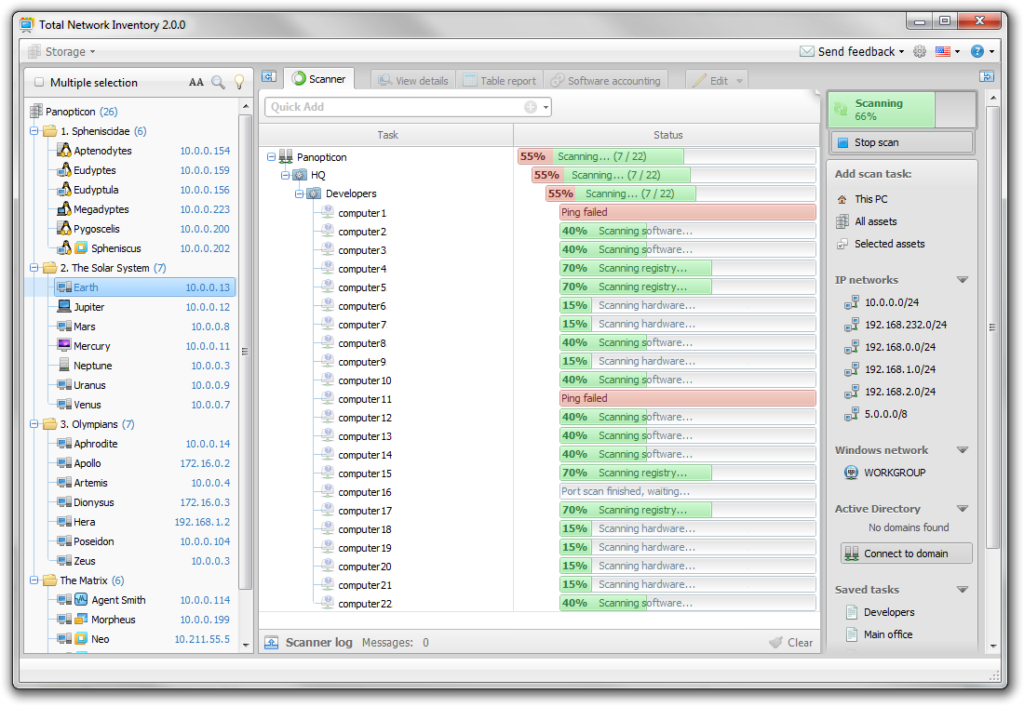 Key features
Network scanning: Windows, Mac OS X, and Linux-based computers can be scanned without preinstalled agents – you just need to know the administrator's password. Scan single nodes, network address ranges, or Active Directory structure.
Inventory management: Each computer takes several dozen kilobytes in the centralized storage of TNI 2. Group assets, provide them with comments, and attach additional information.
Reports: Create flexible reports on different data categories. Build table reports with hundreds of fields of the TNI 2 data model. Reports can be copied, exported, or printed, and the search feature shows the results before you even finish typing.
Software accounting: The list of software found in the network is at your service. In just a few clicks you will see the number of software copies and get a list of the computers that it is installed on.
Scan scheduler: Schedule data gathering. Create both single postponed scan sessions and repetitive tasks.
And more: Create a database of your network users; store a number of passwords for different assets and protocols; follow the online status of assets in real-time.
Video:
Visit Total Network Inventory
– Download the 60 day trial version from their website or purchase the software with pricing starting from just $99 for 25 nodes