MegaUpload founder launches new file sharing site
If you think that a few authorities can keep Kim Dotcom down, then think again. The founder of the now shutdown MegaUpload has announced the launch of a new file sharing site.
Titled Mega, and soon to be available at www.me.ga mega.co.nz, the new service claims to be bigger and better than the original MegaUpload.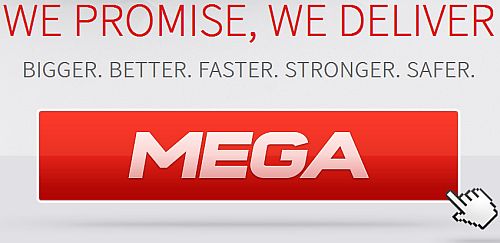 The new service is set to launch on 20 January 2013 which marks the first anniversary of his arrest.
Mega plans to offer complete privacy to all users. It will be completely browser based avoiding the need for any software.
All files are encrypted on upload and Mega or any other user will not be able to know the contents. This is also a key point for Kim who is currently fighting extradition from New Zealand to the US to face charges of copyright theft.
The new file encryption method aims to pass on the responsibility of content from site owners to the user.
The site has called for hosting partners, but the key criteria is that they do not have any association with the US, including .com or .net domain names.
We're not sure if this will be a free service, though the comment on the site hints at this:
We have raised sufficient funds to cover the launch, but we would like to provide Mega free of charge for as long as possible. If you would like to be part of the success story, please get in touch.
Do you use file sharing websites? What's your take on the new Mega?