Made your VPN connection to browse safely on the internet
With todays internet climate being the snoop fest that it is,  it's becoming harder and harder to keep prying eyes away from your internet activites. To combat these packet spys people have anonymous software clients and websites through which you can browse and keep the snoops at bay.
ItsHidden is a servive that I first thought would be just another anonymous surfing website to add to my list then I read further into the website's blurb and found out that   ItsHidden.com really is the ultimate free surfing privacy service on the Internet. It only requires you to sign up for a free account on their website and then go to the `Setup HowTo' page where you'll be given step by step instructions on how to setup a Virtual Private Network service on your computer.
Currently the instructions are for WinXP, Vista and Linux only, a Mac solution is on the way too,
Oce you've made your VPN connection , just double click and surf the net with complete privacy from everyone including the ItsHidden folk as well.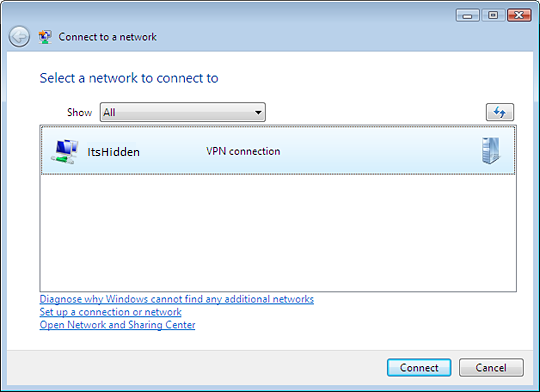 The best part is that it works on hiding your information even while using BitTorrent.
Here are the other key benefits of the service:
ItsHidden.com is fast and reliable with over 5 Gigabits of Dedicated Bandwidth
Instant access
Total Privacy, no records of your surfing are kept by us
No Software is needed
128 Bit Secure Connection to ensure privacy over all networks
Free