Dry clean your USB drives with USB Drive Fresher
If you have been using your USB drive for a while, you'll soon notice that there are quite a few "junk" folders and files created. In fact this is true for most of the folders on your system.
One solution is to manually sit and clean all the files. Another alternative is to use a software designed for this purpose.
USBDriveFresher will keep your USB drive clean by removing unwanted files automatically and according to rules you specify. You can start off by downloading the software and installing it. The download is a bit big weighing in at ~7.4MB. You'll need to install the software on your computer and start it up.
Choose any of the three options below. I chose to run the Custom Cleanup on a brand new 500GB drive that I picked up a few days back and have used only once.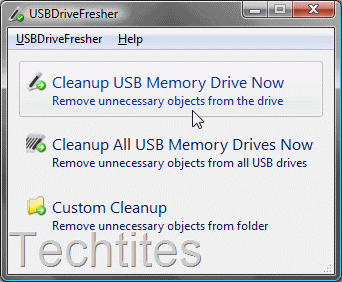 It still managed to find and clean up 97 files and recover about 1.3MB of space.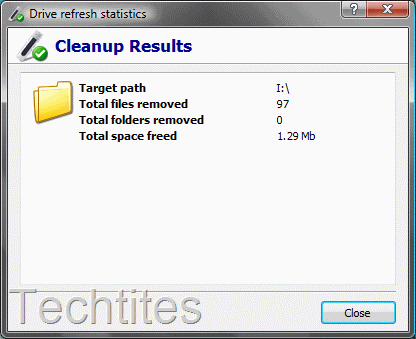 Thanks to the custom cleanup option you can run this on all your drives and let it clean properly. You can also set USBDriveFresher to work silently in the background cleaning up all your USB drives when you plug them in.
The software also allows you to define your own custom delete rules to clean up other types of files.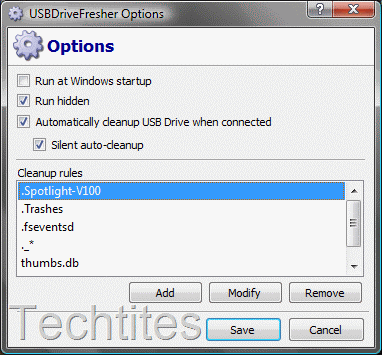 Overall this is a decent tool that takes away the hassle of keeping your drives clean.