3 Free FTP Clients that make managing websites a breeze
So you're a web developer. Your job requires you to constantly upload and download files to and from your server.
You can easily use the file manager that comes inbuilt with your control panel, but over time you realize it is a painful experience.
Uploading and downloading is a lot easy when you use an FTP client. There are quite a few paid ones available, but here are three really excellent FTP clients to choose from.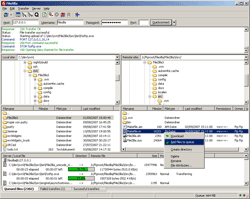 FileZilla is a small but powerful FTP client with many features. It includes a site manager to store all your connection details and logins as well as an Explorer style interface that shows the local and remote folders and can be customized independently.
The program offers support for firewalls and proxy connections as well as SSL and Kerberos GSS security. Additional features include keep alive, auto ascii/binary transfer and more.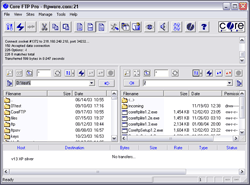 Core FTP LE – free Windows software that includes the client FTP features you need.  Features like SFTP (SSH), SSL, TLS, IDN, browser integration, site to site transfers, FTP transfer resume, drag and drop support, file viewing & editing, firewall support, custom commands, FTP URL parsing, command line transfers, filters, and much, much more!
This free, secure FTP client gives you a fast, easy, reliable way to update and maintain your website via FTP.  It also provides a secure method (via SSL, TLS, or SFTP) to upload / download files to and from FTP servers.  Check out the list of features and you'll find almost every feature you need, all in a free ftp program. There are no popup ads, advertising or spyware and you're never asked or reminded to register.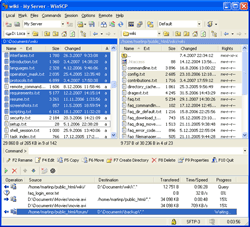 WinSCP is an FTP client with a difference. Its main function is the secure file transfer between a local and a remote computer. Beyond this, WinSCP offers basic file manager functionality. It uses Secure Shell (SSH) and supports, in addition to Secure FTP, also legacy SCP protocol.
I interchange between FileZilla and WinSCP usually depending on whether my site has SSH access enabled on not. I used Core FTP a while back for a brief period. With the power of these FTP programs, you really don't need to purchase any paid software for managing your files.
What FTP program do you use?