Facebook without doubt is the largest social network. Now you can update your Facebook status by selecting from a range of options to tell your friends what you are up to.
Tell your friends how you are feeling or what music you're listening to or which movie you're watching. Alternatively, select which book you are reading or what you are eating or drinking.
To update your Facebook status with what you are doing, click on the Update Status box as you would normally do and hit on the smiley face.

This will open a drop down with several options as below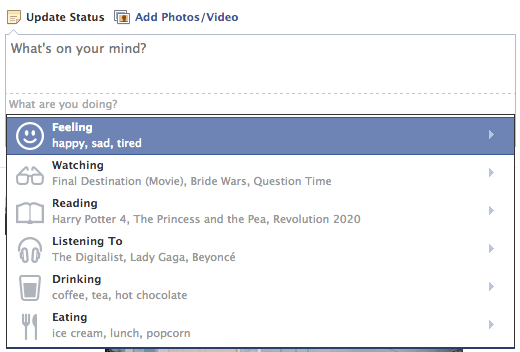 Select any option you want, e.g. I selected feeling.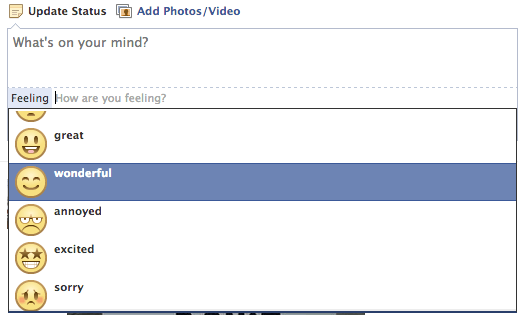 Facebook will update your status area with this message and you can continue to type to tell your friends exactly and why you feel what you feel. Or, you can simply hit post and you're done!

Your new Facebook status update will be displayed just as normal on your timeline and on the walls of your friends.

What are you doing today? Update your status on Facebook.