LinkedIn adds Two Step Verification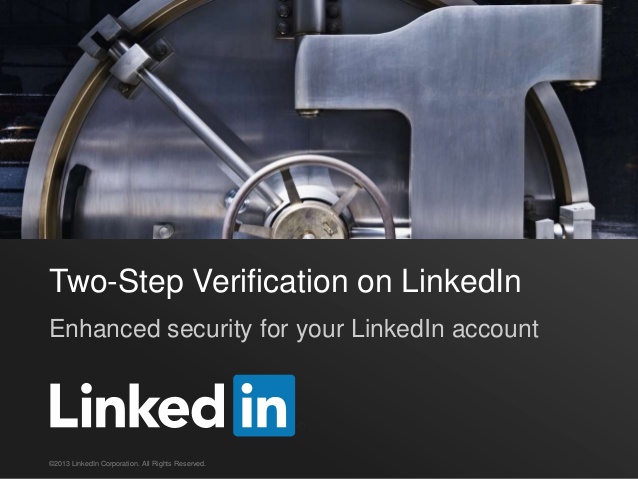 LinkedIn is without doubt the key social network for business professionals. A few months back 6.5 million members had their passwords compromised and LinkedIn was quick to take action.
The company has gone yet another step in securing its network by adding two-step verification for all accounts. You don't have an app currently for the second step to generate the number, but you will receive a text message instead with this.
How to enable two-step verification on LinkedIn
Visit your Settings page. You'll be asked to sign in.
Select your Accounts tab and then Manage security settings
Under Two-step verification for sign-in, hit Turn On and follow the prompts
In the future, if you sign in from an unknown device, LinkedIn will send an SMS (text message) to your phone with a number which you will need to enter to complete the second step
Check out the presentation below for a visual view of the process: