Tabberwocky Provides Greater Functionality with Firefox's Tabs
Add-ons are a strong reason why an increasing number of internet users are moving over to Firefox. Apart from its solidly stable functioning, Firefox is a browser for which add-ons are available for almost anything!
The add-on we explore today, Tabberwocky, takes Firefox's functionality to the next level by providing the user with more ways to work with the tabs.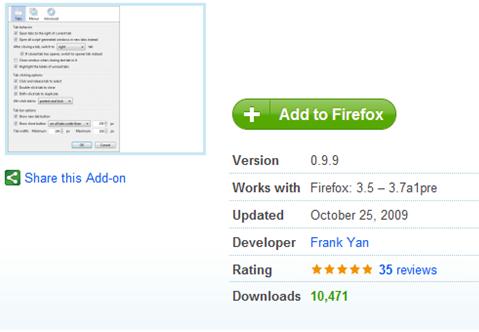 Tabberwocky is a Firefox add-on that lets you do a lot more with your Firefox tabs. Install it in about two seconds (size = 25 KB), restart your Firefox and right-click on any tab to be shown this: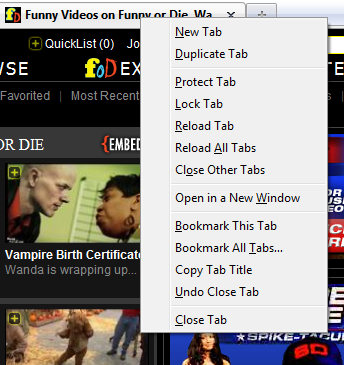 Apart from duplicating tabs, locking them, and refreshing them, you're also provided with amazing shortcuts such as closing a tab by double clicking on it. Here's a full list of features from the add-on's page:
Duplicate Tab, Protect Tab, Lock Tab (menu items and keyboard shortcuts)
Tab Progress Bars
Multiple-Row Tab Bar
Open in new tabs from Bookmarks, History, URL Bar, and/or Search Bar
Open Selected Links in New Tabs
Retain tab history when opening links in new tabs
Show/Hide New Tab button and Close Tab buttons
Highlight unread tabs
Set minimum/maximum tab width
Close tabs by double-clicking on them
Tab clicking options
Open tabs to the right of current tab
Open tabs from links to the right of current tabs (Firefox 3.6+)
Switch to last selected tab or tab on the left when closing a tab
Menu items for opening links in foreground/background tabs
Open script-generated windows in tabs instead
You can choose which features are shown when you right-click on a tab by accessing Tabberwocky's preferences: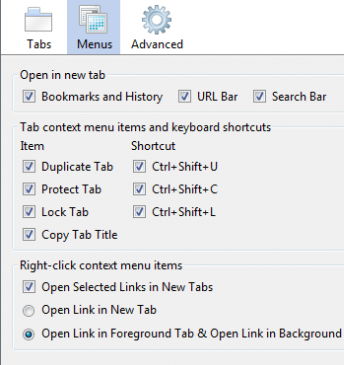 Tabberwocky is a wonderful tab browsing Firefox add-on which should not be overlooked by any Firefox user. Head on over to its page and give it go right away!