Nova Launcher is a super fast launcher for Android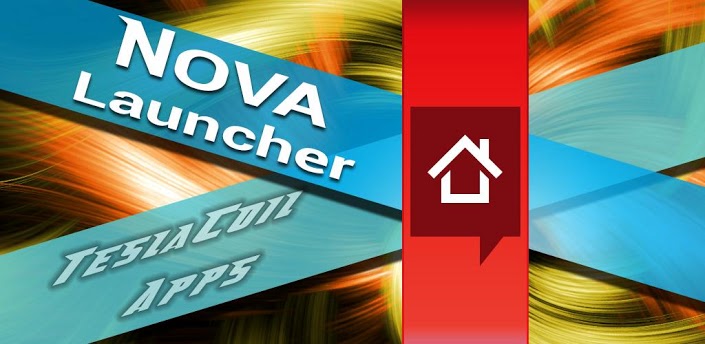 Based on my blog posts over the last several month, you'll be well aware that I own a Nexus 7. The stock Android launcher is good and clean, but it tends to be a bit slow at times. I decided to find another and came across Nova Launcher.
Nova Launcher is a highly customizable, performance driven, home screen replacement for Android 4.0+
Key features of Nova Launcher:
Color Themes: Change the accent color of the launcher, full color picker support
Icon Themes: Apply ADW or Go launcher icon themes to all app icons
Scrollable Dock (for Tablets and Phones): Keep all your favorite apps on the dock, with up to 7 icons per page and up to 3 pages.
Customizable App Drawer:  Transparency; Scrolling style, choose between horizontal paginated or vertical continuous
Scroll Effects: Enjoy eye candy when scrolling your desktop and drawer. Effects include Cube and Cardstack and more for Prime users.
Infinite Scroll: Never be far from your favorite page, loop through your desktop continuously.
Folder Icons: You can chose a background, preview style or even replace the whole icon.
Backup/Restore: Export your settings and layout before a wipe to quickly get back up and running.
Widgets in dock: Add any 1×1 widget to the dock
Widget Overlapping: Overlap on resize or placement, long-press to send to back or bring to front
Bulk Add: Add multiple apps to the desktop or a folder at once
Activities shortcut: Select hidden activities from your favorite apps
Import Layout: Import your desktop layout from the default launcher or another replacement launcher.
I've been highly impressed by the speed of Nova Launcher. It seldom "hangs" and you can jump between screen quickly. The look and feel is like the inbuilt launcher except for the cool 3D swipe effects between screens.
You can directly import all the icons from the inbuilt launcher. Widgets need to be added manually since it is a permission setting that is required.
Give it a try. You won't switch back to the original launcher!