How to convert HTML files to PDF online
We earlier wrote about how you can convert your PDF files to DOC online. If you have a web page and you would like to convert it to PDF, check out HTML to PDF converter. It is an easy to use web service that allows you to turn any web page into a PDF file online.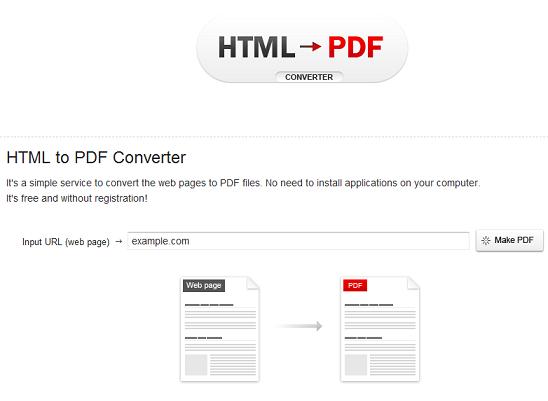 To get started simply enter the url of the web page you would like to convert to PDF and click "Make PDF". Once the link is converter to PDF, download it and save it on your computer. Normally a file takes up to 30-40 seconds to convert but it all depends on the size of the web page.
No sign ups or registration is required in order for you to convert these files.