Five Freeware Software to manage your Passwords
If you're like me, you'll have hundreds of accounts all over and you'll need to remember an equal number of usernames and passwords.
Good security requires you do not keep the same password for all your accounts and so it would totally impossible for you to memorize all the passwords.
This is where password managers come into play. A password manager will allow you to save the username and passwords for your various accounts and visit the site and fill in the password and login to the site.
Here are five completely free software that allow you to manage your passwords.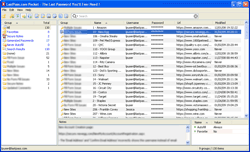 LastPass is a Firefox or Internet Explorer browser add-on that stores all of your passwords locally and synchronizes all of them to any other browser (with the same add-on) using 256-bit AES encryption.
LastPass includes added features of sharing passwords with your friends, importing and exporting data, generating secure passwords. It also allows you synchronize your accounts with your online LastPass account and use bookmarklets to fill in the passwords.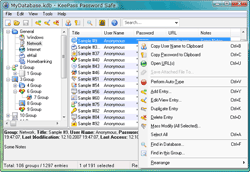 KeePass is a free open source password manager, which helps you to manage your passwords in a secure way. You can put all your passwords in one database, which is locked with one master key or a key file. So you only have to remember one single master password or select the key file to unlock the whole database. The databases are encrypted using the best and most secure encryption algorithms currently known (AES and Twofish).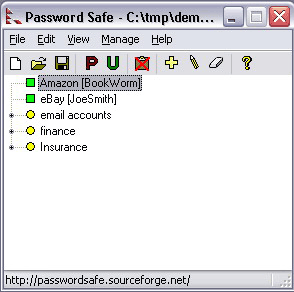 Password Safe allows you to safely and easily create a secured and encrypted user name/password list. With Password Safe all you have to do is create and remember a single "Master Password" of your choice in order to unlock and access your entire user name/password list.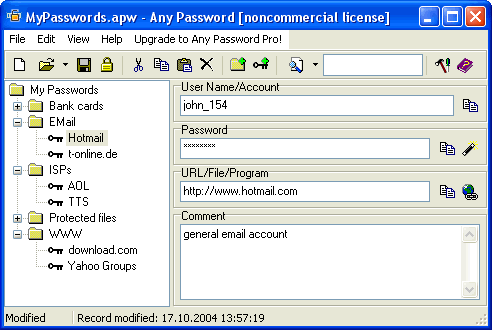 AnyPassword is an easy-to-use tool that lets you store and arrange all your passwords, user IDs, and related information in a tree form. The program saves this information in encrypted files which can be protected by a password. So, the only thing you need to remember is the password for the file. AnyPassword can also generate random passwords with specified parameters (length, used characters, etc.). You can find any stored information using the incremental search feature.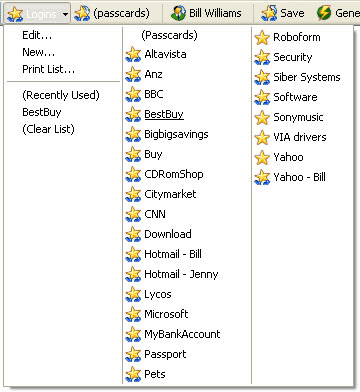 RoboForm makes logging into Web sites and filling forms faster, easier, and more secure. RoboForm memorizes and securely stores each user name and password the first time you log into a site, then automatically supplies them when you return. RoboForm's powerful Logins feature eliminates the manual steps of logging into any online account. With just one click RoboForm will navigate to a Web site, enter your username and password and click the submit button for you.
Unfortunately, the free version is limited to 10 passwords and a single user profile. However, in spite of this, RoboForm is my favorite password manager and I soon became so dependent on it that I picked up a pro version as well as the portable version. And, it is well worth the money spent!
So, do you use a software to manage your passwords? Which password manager do you use?