Recover Files from Damaged Disks with Unstoppable Copier
The problem with CDs and DVDs is that over a period of time they get scratched or just deteriorate and you end up with lost data. Sadly, hard disks also have this amazing ability of developing bad sectors and before you know it you can't get back data.
So, what can Unstoppable Copier do?
Recovers files from disks with physical damage. Allows you to copy files from disks with problems such as bad sectors, scratches or that just give errors when reading data. The program will attempt to recover every readable piece of a file and put the pieces together. Using this method most types of files can be made useable even if some parts were not recoverable in the end.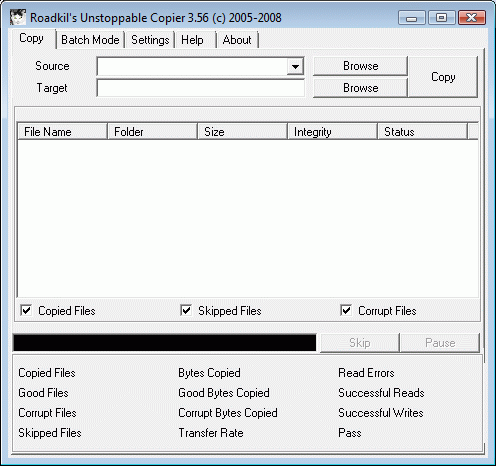 Using the software is extremely simple. Select the source by hitting the Browse button next to it and do the same for the destination and hit Copy and the files will get copied. It also displays the integrity of the files that it is transferring and tell you if it encounters errors.
The software also supports batch mode which will allow you to add sets of folders to copy from and then process them all at one go.
Have you used this software? What has been your success rate with it?