Create a collage of your photos with Photovisi
So, you've collected a whole bunch of photos. And, if you're keen on viewing these photos regularly, you can set them as wallpapers and cycle them regularly.
Or you can make a collage and view them all together.
Photovisi is an online service that allows you to quickly create your collage. All you need to do is select a template that you would like to use and then upload your photos.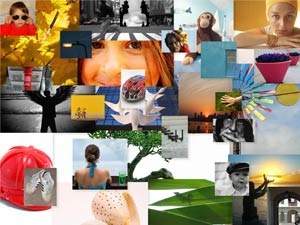 You can upload up to 30 photos to add to you college, crop them to only select the portions you want and then save your collage.
Photovisi also allows you to buy products including mugs and mouse pads through Zazzle if you're interested in getting your photos on this.