Apple iTunes Movie Store Launched in Germany
Apple has just launched iTunes movie store in Germany. These movies will be accessible by users from 5 major film studios and a handful of independent movie production houses. Users in Germany can now rent or purchase movies using iTunes store.
Currently, it will be offering over 500 Hollywood and German movies including HD titles. Popular studio like  Paramount Pictures, Warner Bros. Pictures, Metro-Goldwyn-Mayer Studios Inc will be part of iTunes Germany while the Walt Disney Studios, Sony Pictures Television and independents Universum and Shorts International.
AppleInsider confirms that individual titles start at €7.99 for catalog purchases, €9.99 for recent releases and €13.99 for new releases. Rentals are priced €2.99 for library title rentals and €3.99 for new releases, and high definition versions are priced at just one euro more.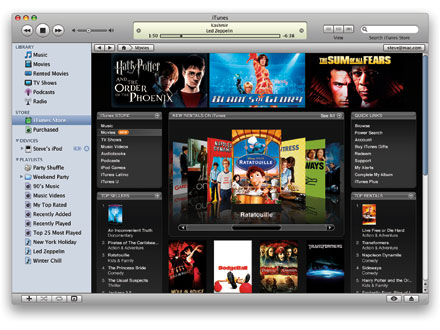 Apple expalins that once a movie is rented it will start downloading to iTunes or Apple TV using iTunes Store. Users using fast internet connection should be able to start viewing the movie in seconds. Once a movie has been started customers have 48 hours to finish it or watch it multiple times.