Find and delete duplicate Images
It's really normal for me to copy tons of pictures and logos on my Hard drive while I'm blogging.  Just the other day, I found at least 10 logo images of Microsoft Windows 7 in my Pc and there were there for no reason.
I have just stumbled upon an award winning duplicate picture finder software that helps you scan your entire collection of digital images, analyzes their contents and locates files that look alike. Image Comparer analyzes your digital images and automatically selects the best shot out of the many duplicates on your system, allowing you to move or delete duplicate images in a couple of mouse clicks.
It uses a content-based image search and allows the software to search image by visual similarity. Not just that, you can even search for rotated and flipped images.
Image Comparer is extremely useful to professional photographers, designers, and webmasters who have "image-heavy" sites to maintain. After a minute or two of scanning, one can see how many duplicate images are stored and how much disk space will be saved by removing the duplicates.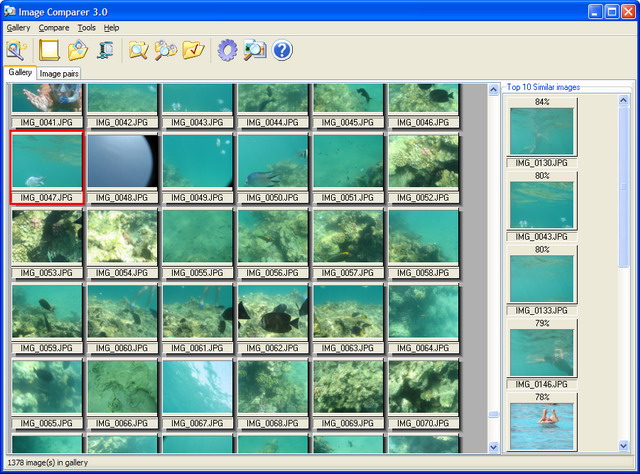 It's a must check out software for people who need to deal with tons of images everyday.
Download 30 Days free trial Image Duplicate Finder – Image Comparer