Three Themes to make your Firefox Christmassy
A Firefox user? Are you still running the default theme or have you decked your browser this season? Here are a three themes to make your Firefox browser all ready for the Christmas season.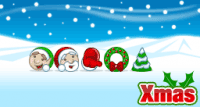 Xmas is a theme made up of original icons, a snowy background, and Christmas-colors throughout.
X-Mas for Firefox 2.x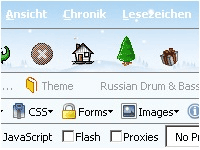 X-Mas is a theme complete with animated Snowfall upon the toolbar, animated toolbar Icons (Smoking Chimney, Present, Fir Tree), Fairy Lights as Scrollbars and many more. Also available in a Light version without the animated snowfall.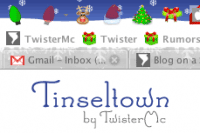 Tinseltown is a Christmas theme with holiday imagery including Christmas lights, snow, reindeer, presents and more. This theme is made even better with great Christmas icons from Watiworks and a semi-transparent URL bar.