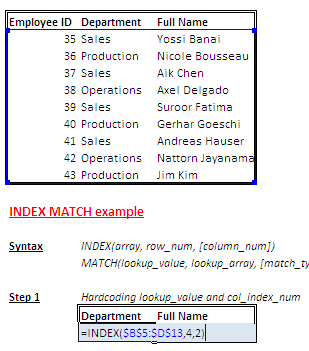 Two weeks, we looked at the syntax of VLOOKUP, INDEX and MATCH. Last weeks tutorial should have walked you through the basics of VLOOKUP. In this post, we'll use a similar file from the VLOOKUP tutorial to find a value from the table using INDEX and MATCH.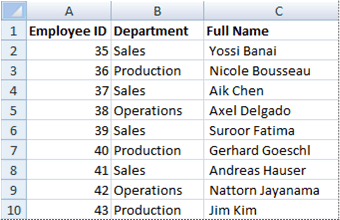 If you haven't had a chance yet, please go through the VLOOKUP tutorial. Alternatively, if you're ready to jump right into INDEX/MATCH, then let's get started.
Firstly, create the above table in Excel. I'll be using Excel 2010 in my example. You can also download the examples file before you proceed. The file contains a Questions sheet which you can practice in and a Solutions sheet with the answers.
If you haven't had a chance to review the basic syntax of the functions, please do read this post before you continue.
Read More »Excel Tutorial: INDEX MATCH primer