Three Tools to Recover your Deleted Items
Hit that delete button, only to find out that you needed that important file? Stop! don't panic. Instead download one of these software, run a scan and recover your file.
Recuva (pronounced "recover") is a freeware Windows utility to restore files that have been accidentally deleted from your computer. This includes files emptied from the Recycle bin as well as images and other files that have been deleted by user error from digital camera memory cards or MP3 players. It will even bring back files that have been deleted by bugs, crashes and viruses!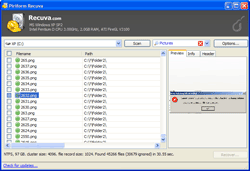 [Download]
PC INSPECTOR File Recovery 4.x is a data recovery program that supports the FAT 12/16/32 and NTFS file systems. Includes ability to recover files even when header information is missing. Also detects partitions automatically even when boot sector of FAT is missing.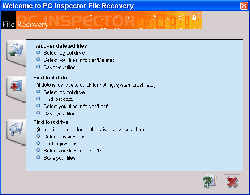 [Download]
Pandora Recovery is a powerful free tool that provides its users an effective way to attempt recovery of permanently deleted files. And that does not mean restoration of a file from Recycle Bin. Pandora Recovery actually recovers files permanently removed from Recycle Bin, files originally deleted using Shift + Delete keys bypassing Recycle Bin and files deleted from DOS prompt.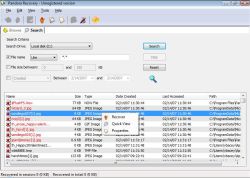 [Download]
Do you use any other file recovery software? What about the above three? What is you feedback on the same?