WordPress Plugin Directory gets revamped
As a plugin developer, the WordPress plugin directory is extremely critical to me. While the back end works fine, it is extremely critical that the front end part of the site works perfectly, especially to enhance usability for both users and developers.
The plugin directory received a much necessary revamp that was put live yesterday.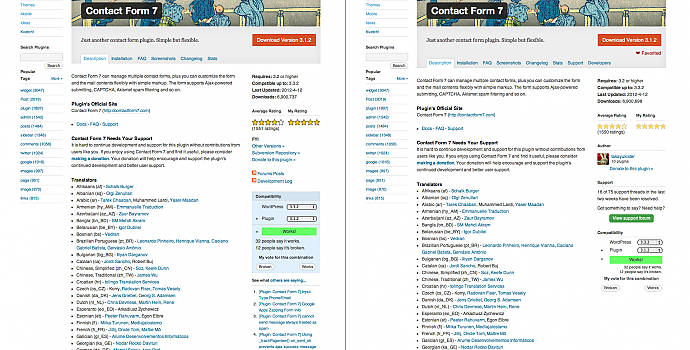 The biggest change is the grouping of all support treads into a new section "Support" that can be directly accessed from each plugin page. Over the past several months I have been providing support to plugin users directly from the support forum. This helps streamline support and I no longer need to maintain a separate forum for this.
Besides this,Users can mark their favorite plugins and allow them to show up on your profiles. Go ahead and give me your list of favorite plugins.
What do you think about these changes. Has it improved your experience?