Troubles continue for Facebook as site goes down
Ever since it's IPO last month, troubles haven't been far away for Facebook. Bloomberg declared it to be the worst IPO in a decade and today the stock price is currently trading well below its listing price of $38.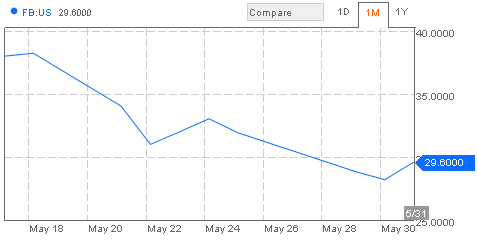 And, yesterday Facebook was inaccessible for many users.
"Some users briefly experienced issues loading the site," Facebook said in an e-mailed statement about the outage. "The issues have since been resolved and everyone should now have access to Facebook. We apologize for any inconvenience."
Did you buy any Facebook shares? What are your thoughts on the same?