Improve your productivity with Gmail's new compose experience
Composing emails in a desktop client like Thunderbird or Postbox allows you switch back and forth between windows easily. Look up your other emails for reference or just let the Compose window sit in the background while you check new mail.
By contrast most web-based clients don't give you this flexibility and Gmail hopes to remedy that with the new compose feature.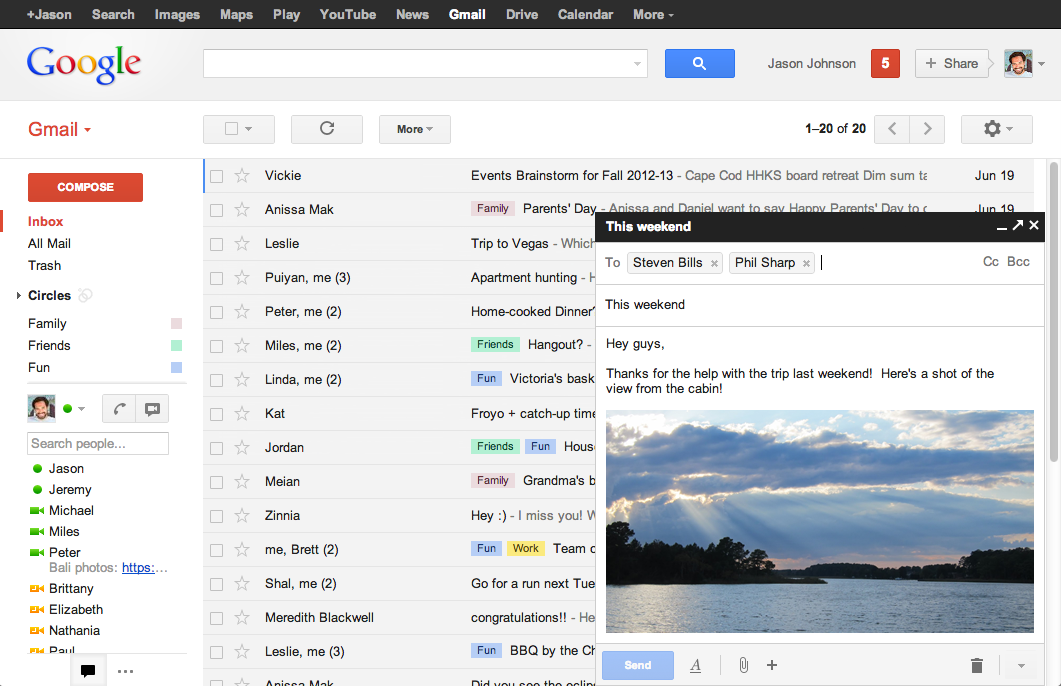 The new compose pops up in a window. It works the same way as chats allowing you to write multiple messages at once and minimise a message to finish it later or browse through your email which sits in the background.
The new window allows you to also insert inline images. Works great if you're writing a story and want to animate it inline.
Gmail is planning on rolling this out to users over the next few months. However, if you can't wait, you can give it a shot right now.
Once you click the Compose button, click the "new compose experience" link right next to the Labels button at the top of the message. Until the change is fully launched, you'll be able to choose whether you use the new or current experience.
What you think about this feature?