How to export your RSS subscriptions from Google Reader
By now, most of the web is abuzz with news of Google axing its Google Reader, which is a platform that most bloggers, including me, identify with. I've lived with Google Reader open while I worked for several years, either via FeedDemon and also directly.
With the demise of Google Reader, Nick has also decided to kill FeedDemon, most of you might already be hunting for alternatives. Three popular names doing the rounds are Feedly, Newsblur and Netvibes.
And, you even have a petition created on Change.org that has over 75,000 signatures at the time that I signed it. I know it doesn't mean that Google will change it mind, but hopefully…
Currently, I switched to Feedly, which allows you to quickly login via your Google account and import all your feeds into Feedly. I've already done this. It's different from Google Reader, but clean and easy to use.
I've had a Netvibes account for as far as I can remember, but abandoned it because I didn't like the widget interface. So, I was pleasantly surprised when I logged back in and found the familiar reader interface. However, you'll need to import your existing feeds via an OPML file, and I'll explain below how you can get them from Google Reader.
Exporting your RSS subscriptions from Google Reader
Firstly navigate to your Google Reader settings page via the Options icon in the top left of your browser screen.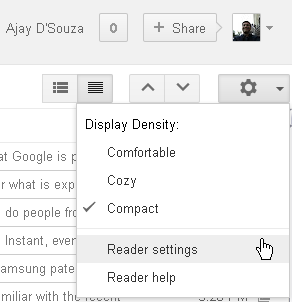 Once you're there hit the Import / Export tab and you'll be given something like this:

Follow the link and you'll arrive at Google Takeout, which is the centralized place to export a tonne of settings and data from Google, including Reader.
Wait for Takeout to collate your information and you'll be ready to create the Archive and then Download your data.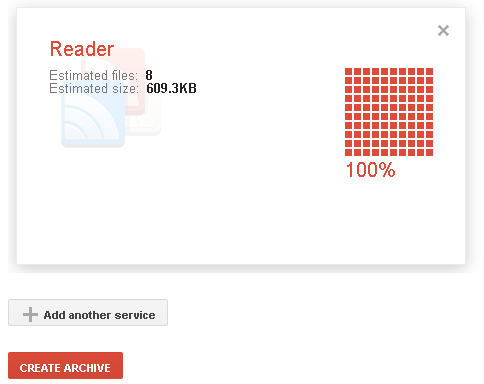 What option have you chosen to read feeds now that Google Reader is going away?
Subscribe to Techtites
If you're reading this in Google Reader, then you're already subscribed to the Techtites feed. If you're still debating on what your alternative, while you ponder, how about subscribing to our posts via email. You'll receive no more than a single email daily hot in your inbox. Submit your email here and join the other readers of Techtites who receive our updates via email.