Back in June '08 Google changed their favicon from the infamous capital G to the small g. And, seven months later it's time for another change. The new favicon is the small g but with the four colors of Google.

The new favicon is a result of a contest that Google ran. In their blog post, Marissa states:
André Resende, a computer science undergraduate student at the University of Campinas in Brazil, submitted the design that inspired our new favicon. His placement of a white 'g' on a color-blocked background was highly recognizable and attractive, while seeming to capture the essence of Google.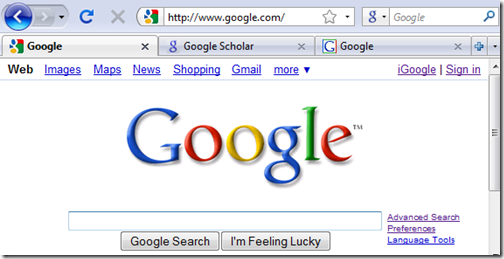 The above image by Google Operating System is a collection of the three favicons of Google.
In my opinion, while the new favicon does "bring some color" to your toolbar and address bar, I still prefer the last one, i.e. the plain small g.
What do you think of the new favicon? Which one is your favorite? Do you have any suggestions for improvement?