Game for the weekend: Bejeweled Blitz
The highly popular and addictive Bejeweled Blitz has been released for Android devices.
Bejeweled Blitz was originally a Facebook application which is developed and published by PopCap Games, a subsidiary of Electronic Arts. It soon expanded into a downloadable game, based on the then-in-development Bejeweled 3 engine, due to popularity of the differences from Bejeweled 2 and its new graphics. (Wikipedia)
The goal of Bejeweled Blitz is to match gems and Multipliers in order to get the highest score possible in one minute. By connecting with Facebook, players can compete with others for a high score on leaderboards.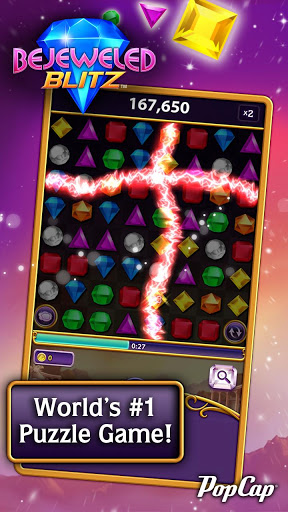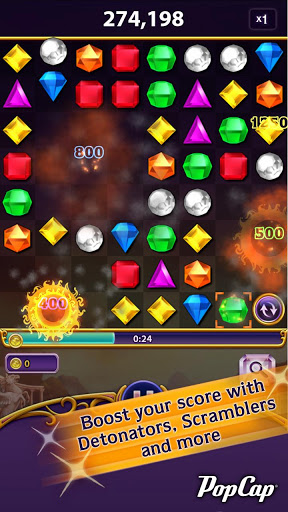 Game Features
Boost your fun with Detonators, Scramblers and Multipliers.
Match as fast as you can to earn Blazing Speed and blow gems away.
Get a 'Last Hurrah' to pile up points even after your time expires.
Feast your eyes and ears on high-definition graphics and sound, optimized for Android devices.
Challenge your Facebook friends to beat your best score and dominate the weekly tournament leaderboards.
Propel your score into the stratosphere with the power of Rare Gems — featuring every Rare Gem from the Facebook game.
Feeling lucky? Play the Daily Spin each day for your chance to win 1,000,000 FREE coins!
– Download Bejeweled Blitz for Android
– Download Bejeweled Blitz for iOS
– Play Bejeweled Blitz on Facebook