Create invoices and bill your customers with Invoicera
if you are running a full fledged business, especially if it is online, you will realise the importance of good customer management. Besides providing support to your customers, it is also extremely essential for good business sense to create an automated solution to invoice and bill them.
Invoicera is a powerful tool that offers you tonnes of features to create invoices, track expenses and bill clients using multiple payment gateways and multiple currencies. You have several sets of plans including a free one that can get you started down the path of online billing.
The free plan offers you some very basic features including just 3 clients and 1 recurring profile. However,  you are allowed unlimited invoices, so if you are running a very small company this plan is ideal for you. The next level plan offers you 15 clients, 15 recurring profiles and more importantly auto-billing (3 nos.). However this comes at $9.95/month, so if you're churning out a lot more than that (and you should be), then this is a perfect solution for you.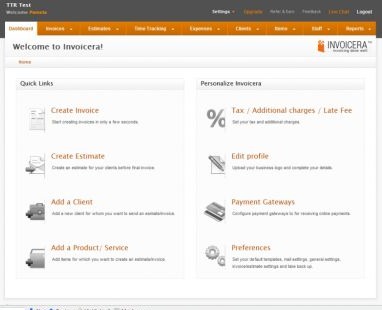 Key features:
More than 20 Payment Gateways
Multiple Language Support
Scheduling of Invoices
API Support
Late-Fee Module
Multiple Currency Support
Template Customization Module
Send Invoices/Estimates as PDF
SSL encryption, Data Security
Data Backups
Extensive Reports
Access of Elegant Templates
You can easily upgrade or downgrade across the various plans even during the month. Invoicera also offers you a 30 day money back guarantee, so if you're not satisfied you can choose to get your money back.
If you are already using Invoicera, do give us your feedback on the same. Alternatively, are you using another billing system. Tell us about it.