People using Google Personalized Homepage would be well aware that you can add pages, read feeds and lots of other stuff.
Recently the folks at Google introduced a brand new feature to make your homepage look even better, viz. Themes.
Currently there are seven themes that you can select from besides the original default one.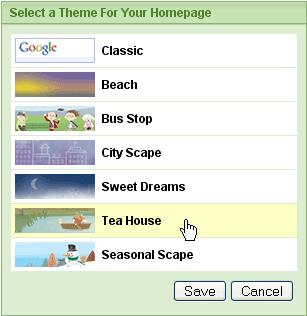 There is one special thing about the themes. Can you tell me what it is?
Thanks to Ravi for the tip.