Panasonic Toughbook CF-53 – Bringing desktop power to tough mobile conditions
Panasonic introduces its latest entrant in the Toughbook family, semi–rugged Toughbook CF-53. This new device has a 14″ High Definition LED display and is powered by a second generation Intel® i5 or i3 processor.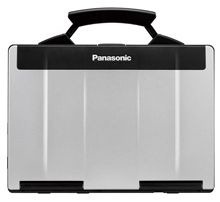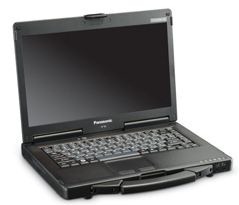 The next generation Toughbook 53 offers its users features such as:
Long battery life (operating time of 10 hrs, one-day use)
Light-weight (2.65kg)
High Reliability & Security (76cm free fall test, integrated handle)
Spill resistant keyboard
14" High brightness LCD
3-year limited warranty, parts and labor
Low ownership cost
The CF-53 is a best buy for many business verticals like workers at warehouses, engineers at construction sites, technicians at car dealers, etc. due to its unique features and performance as it does not get damaged with spilled water, and keeps functioning even after dropping from a height! Panasonic Toughbook 53 offer mobile workers in India tension-free usage at all times and will be available in the market at a price less than Rs.100,000 (about $1,900).
The device offers a wide temperature range support and a host of other features designed to improve productivity and maximize return on investment. The Toughbook 53 also includes an optional dual antenna pass-through for in-vehicle use in passenger cars and light-duty trucks, perfect for professionals who are mostly on the move while working!
Panasonic Toughbooks are designed to give mobile workers in challenging environments reliable and secure access to their data and applications. They are engineered to withstand drops, spills, dust and grime, and to perform in the harshest environments.