More than one Inbox in Gmail
After Gmail Offline and the new Google Menu, Gmail is back with a new feature, viz. Multiple Inboxes.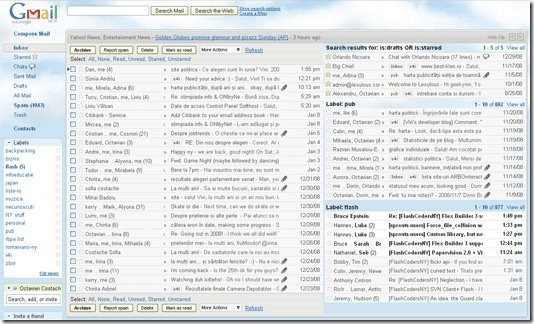 The multiple inboxes feature allows you to display more than one set of emails in your inbox. These could be from custom labels, or for search results etc. This enables you one click access to all your emails that are a priority to you.
You can turn on Multiple Inboxes from the Labs tab under Settings. After doing this, configure the number of messages, the position of the emails and what exactly you want to see.
I haven't turned this feature on. Don't know if I will. Have you? What extra do you choose to display in your Inbox?