Google advertises Chrome in Orkut
Logged into Orkut today and found this beautiful message on my homepage.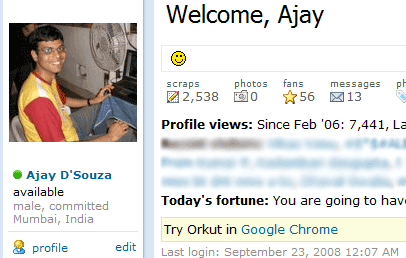 Seems like Google is going all out in making Chrome a maximum used browser. We've really seen the way Google promotes its products, especially on the homepage itself.
I'm still waiting for Chrome to support addons.